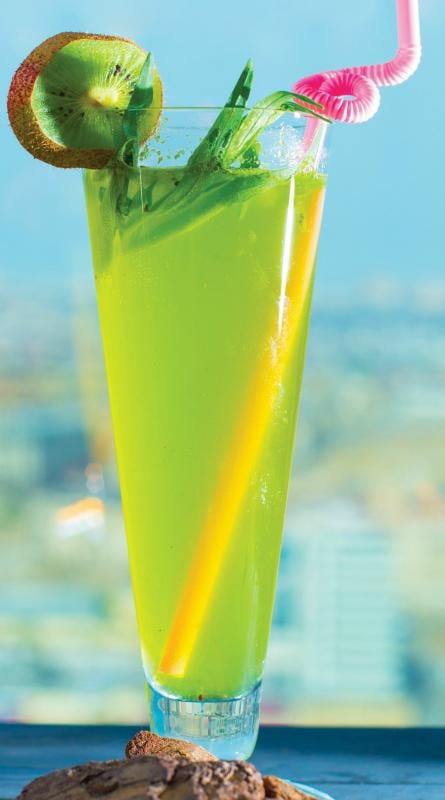 आजकल की बिज़ी लाइफ में बहुत सारी चीज़े बनाना पॉसिबल नहीं है, मन करता है, कुछ ऐसा हो, जो मिनटों में बन जाए और हेल्दी भी हो. आप चाहें तो इस ऑप्शन को अपना सकती है. बस मिनटों में तैयार होनेवाला फ्रूट जूस आपको ज़रूर पसंद आएगा.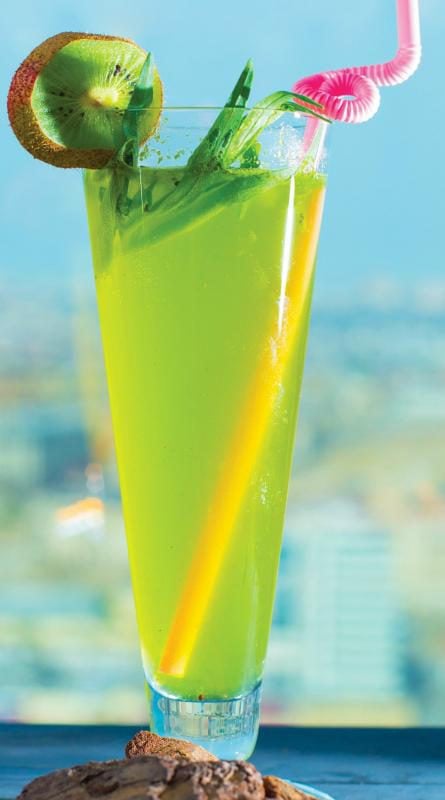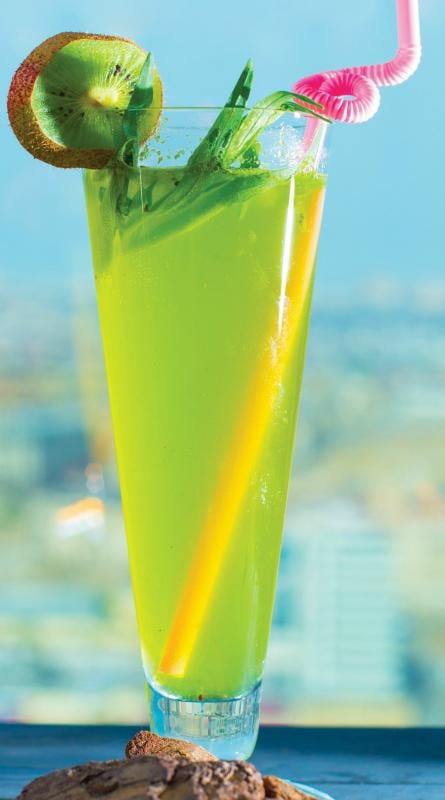 सामग्रीः
500 ग्राम अंगूर
500 ग्राम शक्कर
750 मि.ली. पानी
विधिः
शक्कर और पानी को मिलाकर दो तार की चाशनी तैयार कर लें.
अंगूर को धो लें और पीसकर रस निकाल लें.
इस रस को चाशनी में मिला दें और धीमी आंच पर 1-2 उबाल आने तक पकाएं.
ठंडा होने पर इस घोल को बोतल में डालकर रख दें.
एक ग्लास में 4 टीस्पून तैयार शरबत डालें और ठंडा पानी मिलाकर सर्व करें.
और भी पढ़ें: रोज़ मेरी पंच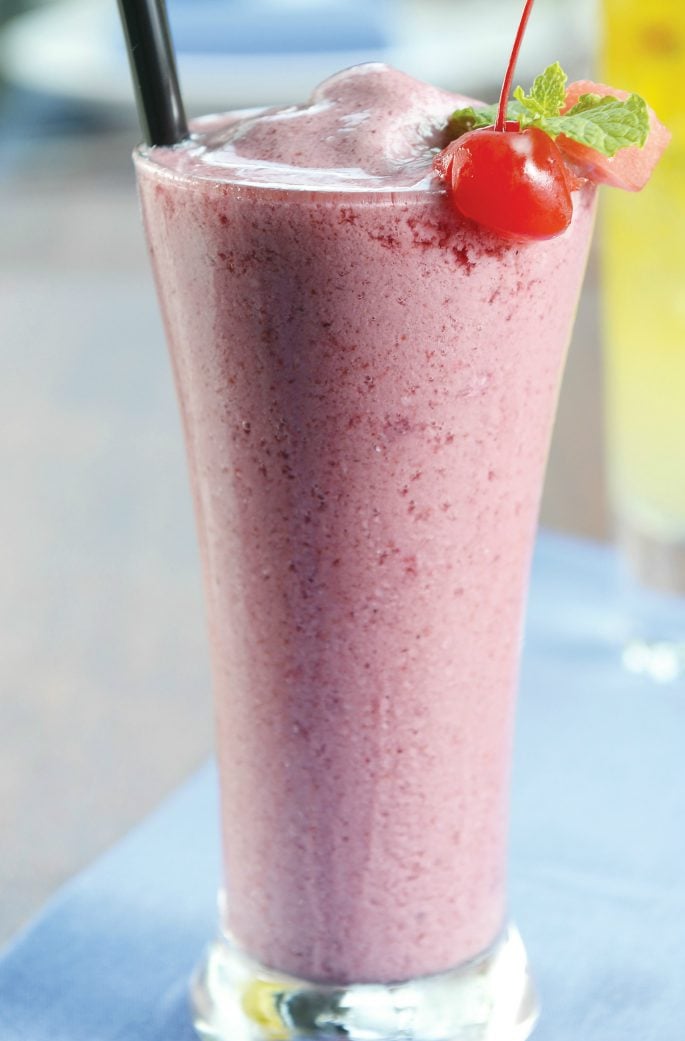 गर्मियों में यदि हेल्दी और यमी शेक पीना चाहते हैं, तो यह ट्राय कर सकते हैं. स्ट्रॉबेरी और चीकू दोनों ही हेल्थ के लिए बहुत फ़ायदेमंद होते हैं. चाहें तो इसे पार्टी में भी सर्व कर सकते हैं. यह शेक बच्चों को ही नहीं, बड़ों को भी पसंद आएगा.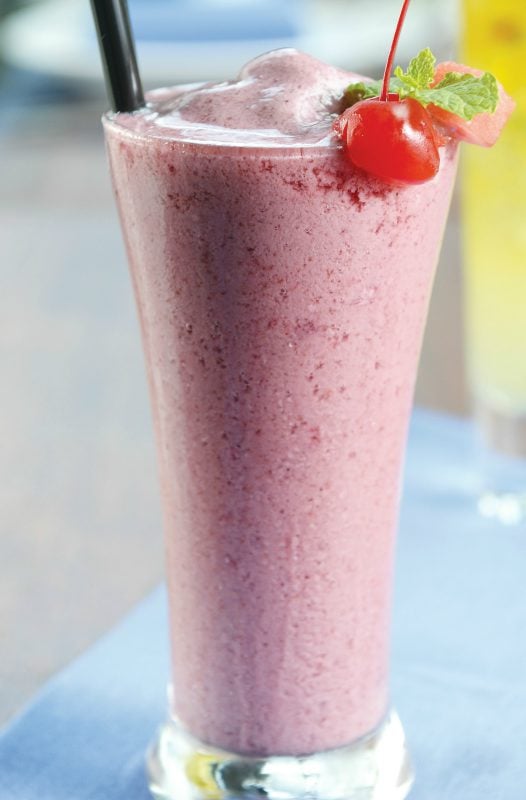 सामग्री:
आधा कप स्ट्रॉबेरी (कटी हुई)
आधा कप चीकू (छिला और कटा हुआ)
1 कप दूध
विधि:
सभी सामग्री को ब्लेंडर में डालकर ब्लेंड कर लें.
दो ग्लास में डालकर ठंडा-ठंडा सर्व करें.
और पढ़ें: मैंगो पना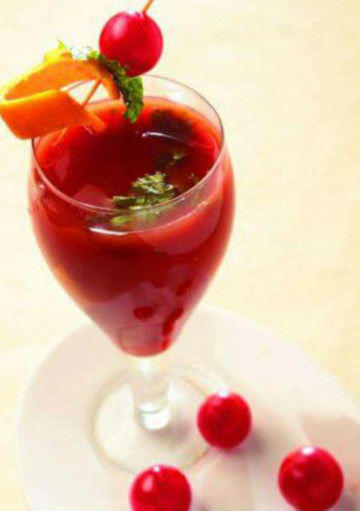 Beverage
Quick SIP- Sangria Beverage
किड्स पार्टी हो या त्योहारों का अवसर, घर आए मेहमानों के लिए स्पेशल ड्रिक बनाना चाहते हैं, तो ये ट्राई करें. जो बनाने में ईज़ी भी है.
सामग्री:
– 250 ग्राम टमाटर (रोस्टेड),
– 2 टेबलस्पून प्याज़ (बारीक़ कटा हुआ)
– आधी हरी मिर्च (बीज निकालकर कटी हुई)
– 1/4 कप संतरे का जूस
– 1 टीस्पून शक्कर
– 1 टीस्पून नींबू का रस
– चुटकीभर नमक
विधि:
– मिक्सर में रोस्टेड टमाटर डालकर प्यूरी बना लें.
– बची हुई सारी सामग्री डालकर मिक्सर को दोबारा चलाएं.
– ग्लास में डालकर ठंडा करने के लिए फ्रिज में 1 घंटे तक रखें.
– ठंडा-ठंडा सर्व करें.
material:
– 250 gm tomato (roasted),
– 2 tbspn onions (finely chopped)
– half green chillies (cut off by seeds)
– 1/4 cup orange juice
– 1 tsp sugar
– 1 tsp lemon juice
– pinch salt
Method:
Add roasted tomatoes to the mixer and make puree.
– Pour the mixer back again by adding all the remaining content.
– Keep in the refrigerator for 1 hour in the fridge to cool.
– Serve cold-cold.