Our medical reviewers check for accuracy and relevance of content and make sure it is user-centric. They also add their unique perspective to articles based on their diverse experience and backgrounds in research and applied clinical practice.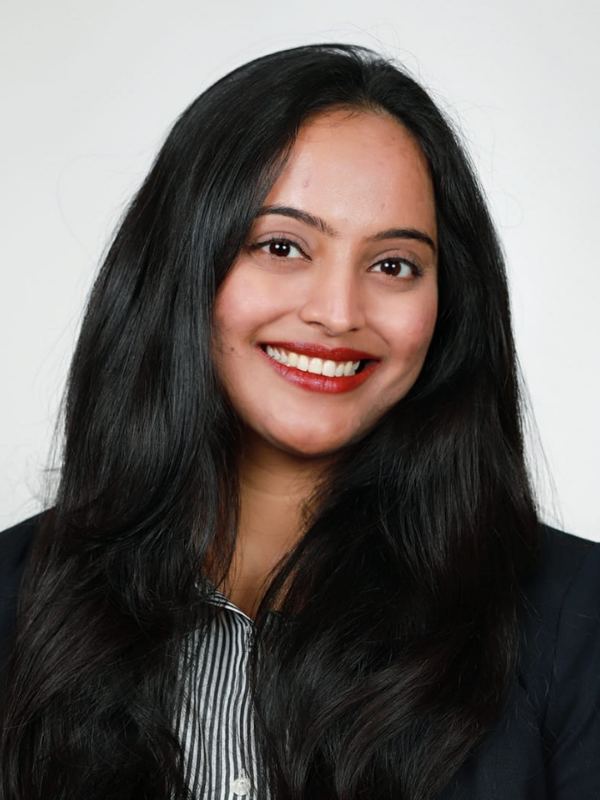 Dr Fatema Lokhandwala
BDS (MUHS) / LZKH (GERMANY)
With over 11 years of experience in the field of Dentistry, Dr Fatema Lokhandwala is known to provide high quality patient care with efficiency, dedication and precision. After establishing her practice in Pune, she is currently refining her niche skills in Wiesbaden (Germany).
Dr Fatema Lokhandwala has undergone intensive dental training and aims to ensure healthy smiles reinstating people's confidence. Among routine dental diagnostic procedures, other treatments offered, range from Implants, Tooth Whitening, Aesthetic Dentistry, Full Mouth Rehabilitation Therapy, Microscopic Dentistry.
Dr Fatema Lokhandwala is Certified in Lasers, Microscopic Dentistry, Implantology, Aesthetic Dentistry and Biomimetics.
Dr Fatema Lokhandwala is devoted to continuously keeping herself updated with the latest dental trends for the best patient care and satisfaction.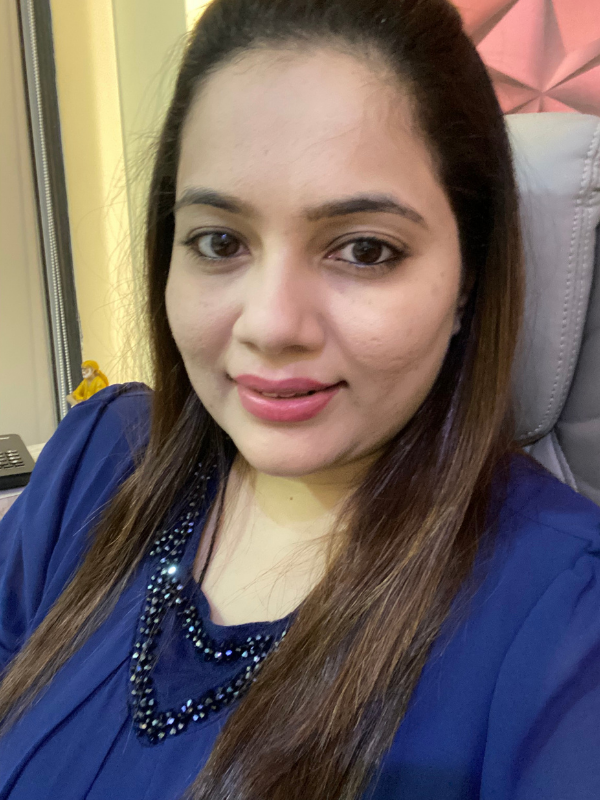 Dr Prema Kshirsagar
BDS (Muhs)
Being a dentist by profession, Dr.Prema Kshirsagar, born and brought up in Virar, not only gifts smiles but meticulously creates them. Dr.Prema has been practicing for more than 8years and has constantly ensured to upskill herself working towards client satisfaction.

Dr.Prema had gained her expertise in various domains in the field of dentistry. She has become a virtuoso in the field of Cosmetic & Esthetic Dentistry, Full mouth Rehabilitation, Smile Designing and Root Canal Treatment. Dr.Prema Upscaled herself and pushed her limits by personally designing a Home Teeth Whitening Kit & Oral Care Kit and Television Artists and renowned Celebrities use them, as most of the celebrity clients find it difficult to travel to Virar, She provides them assistance through video consultation. She has Won several Accolades for her social work in regards to dentistry.

Dr.Prema indeed portrays what it is to be truly successful and dedicated to one's work.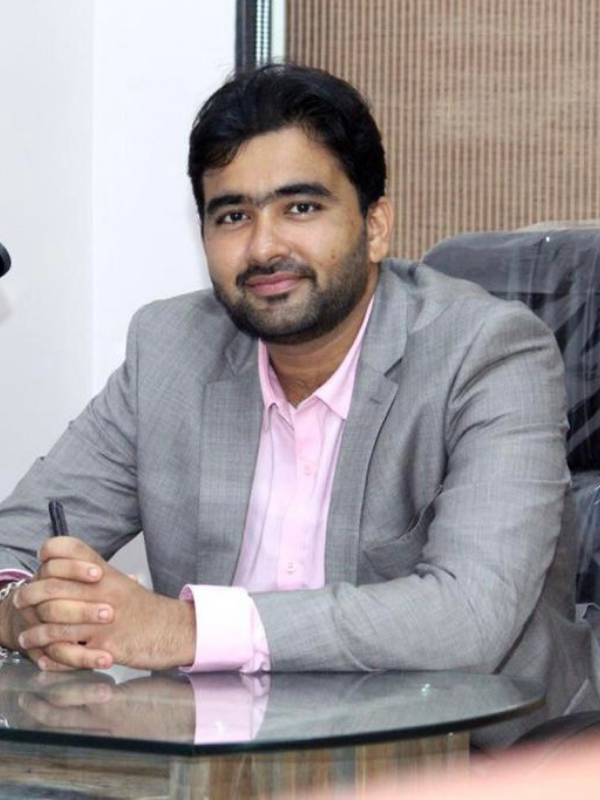 Dr Sunny Dey
MBBS MD (Pathology)
Dr.Sunny Dey is a Pathologist by profession and has been working with the renowned Nabl accredited SunLab Diagnostics Pvt Ltd. in Virar for more than 7years. Has gained expertise by getting his training in Quality management & Internal Audit Systems.
He regularly conducts seminars on Covid care and shares his knowledge in the field. A Patient-friendly, caring & Enthusiastic Pathologist has won several awards for his Social Work in association with Sun Lab. Apart from these he has conducted many CME's at SunLab Diagnostics Pvt Ltd.
Dr.Sunny and the Sun Lab team has also organised Vaccination Drive at their Centre working towards the social upliftment in Virar. His vision has become a true source to aid the 38yrs old Sun Lab Pvt Ltd get upgraded with all the latest technologies possible in their field.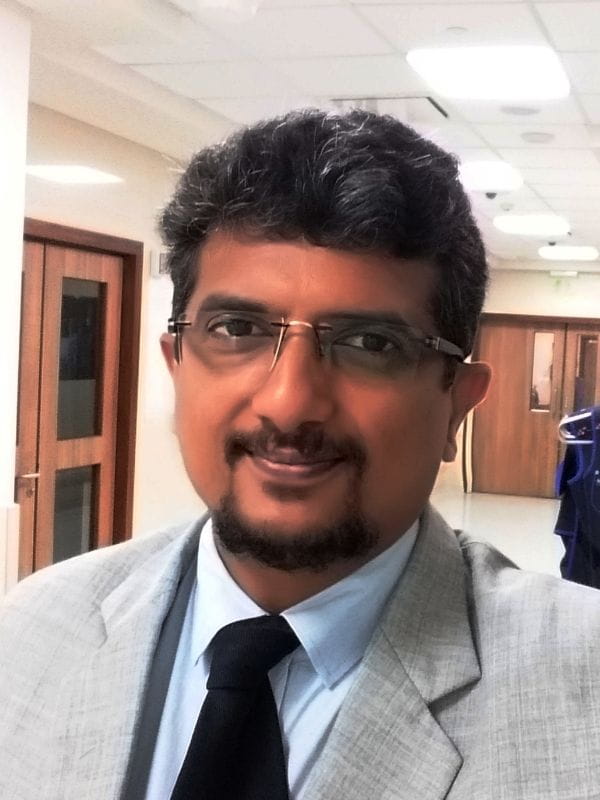 Dr Bipeenchandra Bhamre
Cardiac Surgeon
Dr. Bipeenchandra Bhamre is a consultant cardiac surgeon at renowned Sir Harkisandas Narrottumdas, Reliance Foundation Hospital. With an experience of more than 2100 heart operations, he has been trained at one of the foremost heart surgeon Dr. Denton Cooley's, Texas heart Institute, Houston, Texas USA. He has a special expertise in coronary artery bypass grafting, valve repair and replacement surgery, minimal invasive cardiac surgery, heart transplantation and mechanical circulatory Support.
Dr Bhamre is known for performing complex surgeries and procedures and has been awarded with a gold medal for his work.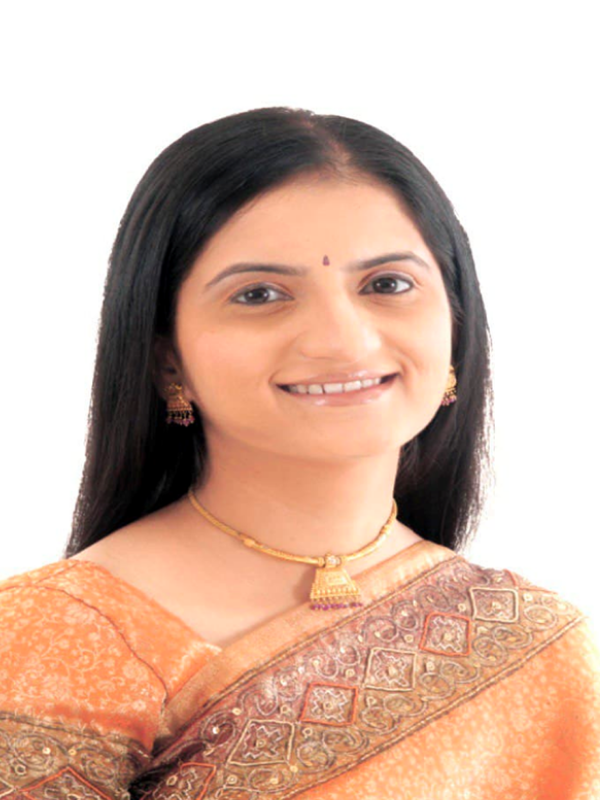 Dr Geetanjali Shah
MD - Pediatrics, Diploma in Child Health (DCH), DNB – Paediatrics
Dr Geetanjali Shah is a consultant pediatrician in Mumbai. She completed her MBBS from KEM Hospital and her MD   from Nair Hospital, Mumbai.
She has been practising from 22 years and runs a paediatric private nursing home, a IVF centre and a Garbhsanskar hospital at Mumbai.
Dr Shah has written many books on Pregnancy and Garbhasanskar that are available in Hindi, Marathi, English and Gujarati.
She has also been conducting antenatal classes for expectant parents on pregnancy, baby massage, baby care and child brain stimulation.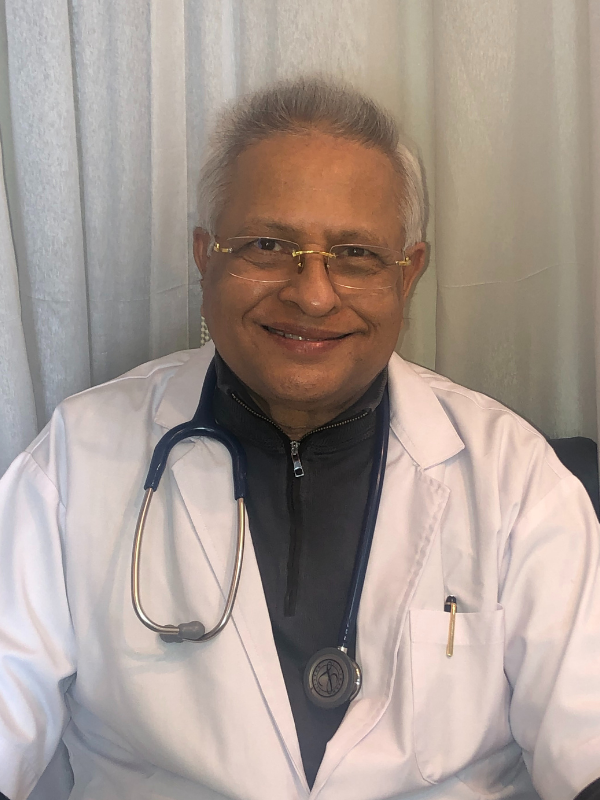 Dr‌ ‌‌Vijay‌ ‌Bang‌
INTERVENTIONAL CARDIOLOGIST / HEART CARE SERVICES MD DM FCSI FESC FACC FSCAI (USA)
Dr Vijay Bang is a senior cardiologist with 30 years of experience in angiography, angioplasty and pacemakers. He has performed more than 10000 angioplasties and handled many complex situations. He has won many national and international awards for his work in angioplasty.
Dr Bang is the Course Director for "India Act Conference" at a national level for complex angioplasties, valve therapies, pace maker implantation, acute heart attack , emergency angioplasty. He is also the President of Cardio-Vascular Academic and Research Foundation Mumbai.
Dr Bang is a professor for PG training in Cardiology with PG degree courses like DM Cardiology and DNB Cardiology.  He is also known for giving second opinion to critical patients from across the world.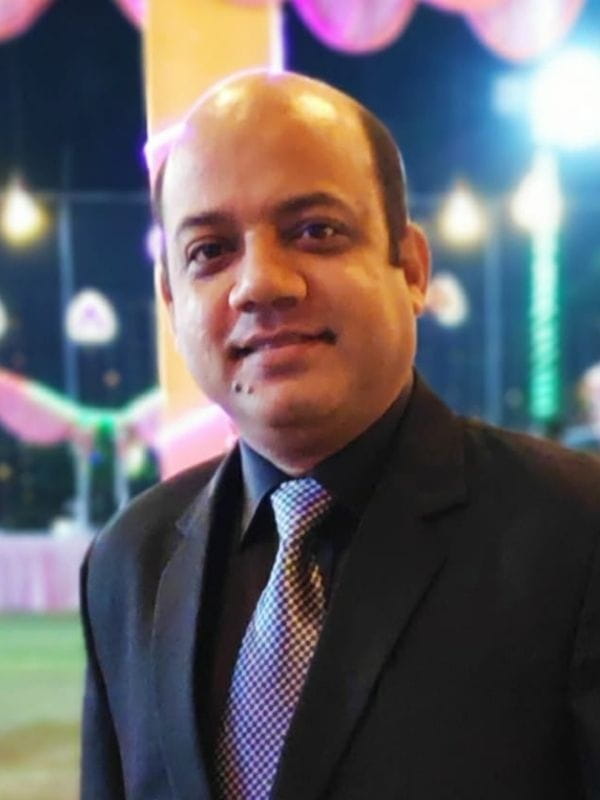 Dr Nisheeth Chandra
Consulting Homeopath
Dr. Nisheeth Chandra is a Consulting Homoeopath and Counsellor since 17 years in Mumbai. He did his BHMS from Smt. Chandaben Mohanbhai Patel Homoeopathic Medical College, Mumbai and pursued his MBA-HCM (Master of Business Administration in Healthcare Management) from Institute of Clinical Research of India, Mumbai.
He has also obtained a DPC (Diploma in Psychological Counseling) & DND (Diploma in Nutrition & Dietetics).
Dr Chandra is a crusader for social causes and one of his songs on 'female foeticide' has won him the "National Creative Excellence Award".
 Dr Chandra is also a part of health and wellness related talk shows on news channels.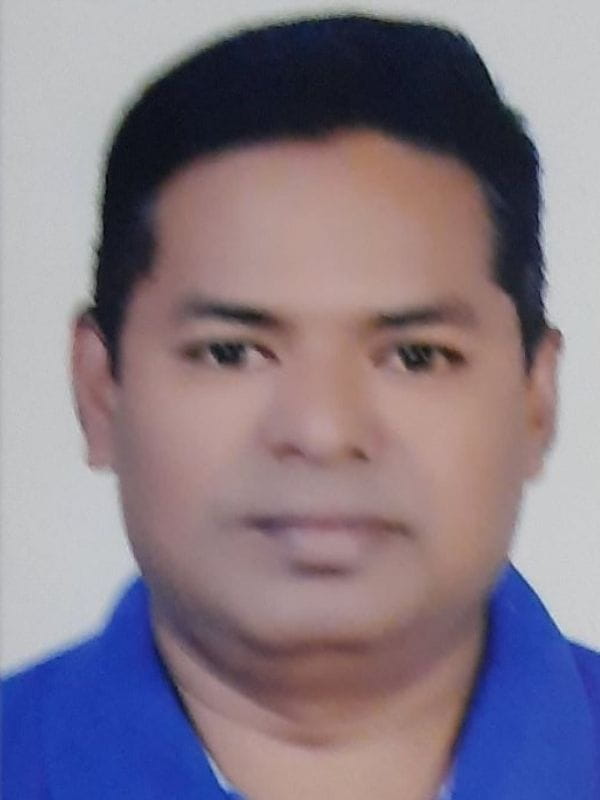 Dr Kishor R. Sonawane
B.D.S., M.D.S., M.B.A. (Health care services)
Dr Sonawane has been practicing in the field of Dentistry since 22 years. He completed his graduation and post-graduation from the Government Dental College (St. George's Hospital,) Mumbai and did his post -graduation (MDS) from the same Institute.
Dr Snowiness's areas of interests include cosmetic dentistry and oral pre-cancer and cancer. He has rich experience in detection and diagnosis of oral pre-cancers and oral cancers.
Dr Sonawane currently runs his private practice at Ramtirth Dental Clinic in Panvel, Navi Mumbai. He is also a life member of Indian Dental Association, (IDA – Navi Mumbai), Indian Association of Oral and Maxillo Facial Pathologist (IAOMP) and Indian Academy of Aesthetic and Cosmetic Dentistry (IAACD).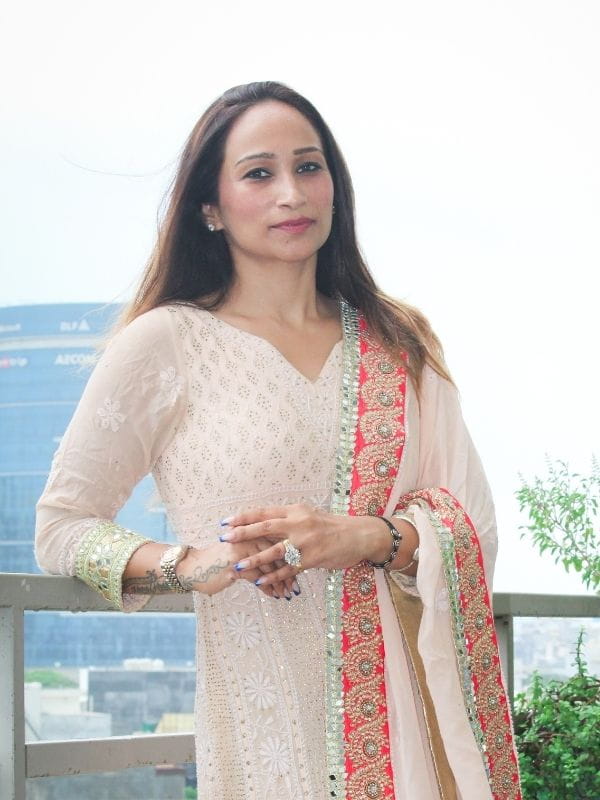 Manisha Chopra
Nutritionist, Dietitian and Fitness Expert
Manisha Chopra is a nutritionist, dietitian and fitness expert in Mumbai. Manisha customizes on planning nutrition in combination with the physical exercise as everybody is different. She is a strong believer of the fact that decent nutrition counselling can help achieve a holistic health approach. 
After completing her graduation, Manisha pursued her Pilates Instructor and Sports instructor course from GFFI Fitness Training Institute. To gain more experience, she further did a Diploma in nutrition from Fabacademe and Nutrition and Dietetics course from VLCC Institute and a special course in Science of Exercise from the University of Colorado.  Manisha is now a trainer of spinning from Mad Dogg Athletics and also certified to teach Fitness Cardio Kickboxing by the Knockout Fight Club.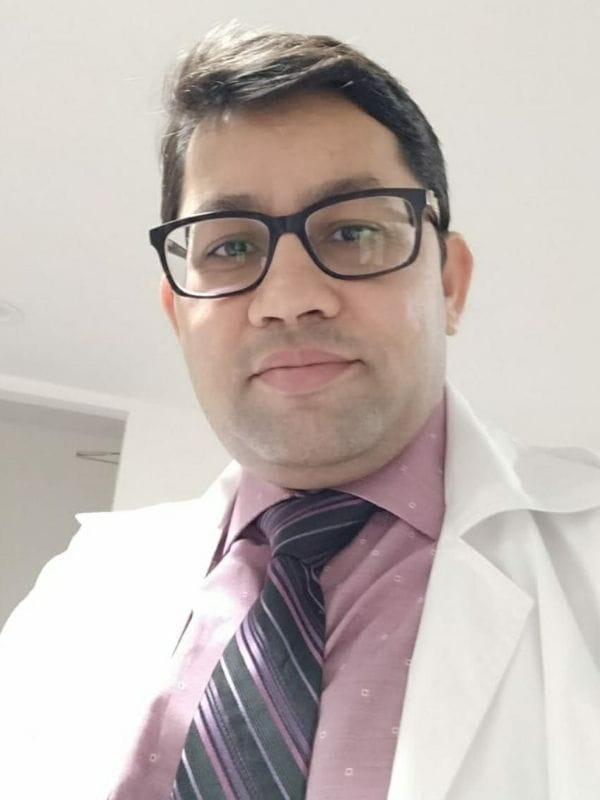 Dr. Manoj S Jain
MS, DNB, MNAMS, MRCS, FMAS, FIAGES, FALS (BARIATRIC)
Dr Manoj Jain is the Consultant Gastrointestinal, Laparoscopic, Robotics & Obesity Surgeon in Mumbai. He is currently attached to Dhirubhai Kokilaben Ambani Hospital, Mumbai as a consultant and is also a teaching faculty in laparoscopic surgery at the prestigious Johnson and Johnson at Ethicon Institute.
Dr Jain completed his Masters in General Surgery from K.E.M hospital, Mumbai. He further did a number of fellowships including the recent one in Robotic Hernia surgery, at Cleveland USA.
Dr Jain has a keen interest in bariatric and metabolic surgery and specialises in performing various complicated procedures.
 He is a member of Association of Minimal Access Surgeon of India (AMASI), Indian Association of Gastrointestinal and Endosurgeon (IAGES) and Obesity Surgery Society of India ( OSSI).
Dr. Priyanka S Jain
MBBS, DDVL, DNB - Dermatology & Venereology
Dr Priyanka Jain has been practising in the field of dermatology, trichology and cosmetic dermatology since 10 years.
After doing post-graduation, Dr Jain pursued her DNB in Dermatology from Care Institute of Medical Sciences and Care Hospitals, Hyderabad.
Dr Jain's areas of interest include pediatric dermatology, vulval dermatology, hair loss treatments and cosmetic dermatology. She has also managed responsibilities as a clinical trial investigator.
A recipient of the Tysa Young Scholar Award (at south-zone and national level) for best performance in dermatology, she has also received the Dr. B.V Satyanarayan memorial award for best scientific and clinical poster presentation in 2015.
Other than her awards and medals, Dr Jain has many national and international scientific publications in her name.

Dr. Anand Kumar Pandey
MBBS, MD (Medicine), DM (Cardiology), Director & Senior Consultant
Dr. Anand Kumar Pandey is Director & Senior Consultant – Cardiology at Dharamshila Narayana Superspeciality Hospital, Vasundhara Enclave, Delhi.
Dr. Pandey has rich experience in interventional cardiology procedures and has performed approximately 8,000 angiographies and more than 3,000 angioplasties as primary operator.
Dr. Pandey has helped in establishing non-invasive cardiac laboratories at several units in Allahabad, Meerut, Roorkee, Muzaffar Nagar, Saharanpur, Shamli, Faridabad, Baraut, and in other districts of western Uttar Pradesh. He has also instrumental in establishing an invasive cath lab at Metro Heart Institute (Meerut and Faridabad), Heart Line hospital (Allahabad), Brijlal Hospital (Haldwani) and KK Hospital (Aligarh).

Dr Pandey is recognised for performing the first interventional procedure in eastern Uttar Pradesh and the Kumaon region in Uttarakhand.

DR SANJAY S CHOPRA
MBBS, DDV (Dermatology and Venerology)
Dr Sanjay Chopra is a consultant skin and hair specialist. With 10 years of experience, he is associated with many super specialty hospitals in Mumbai. He completed his graduation and post-graduation from Mumbai and also topped the post graduate exams. He later gained experience at LTM General Hospital and Somaiya Hospital, Mumbai.  
Dr Chopra has also worked in the ENT department of LTM hospital and Chest TB department of Sir JJ Hospital for a brief period.
Dr Chopra has a keen interest in clinical dermatology and runs his own skin and hair clinic in Mumbai.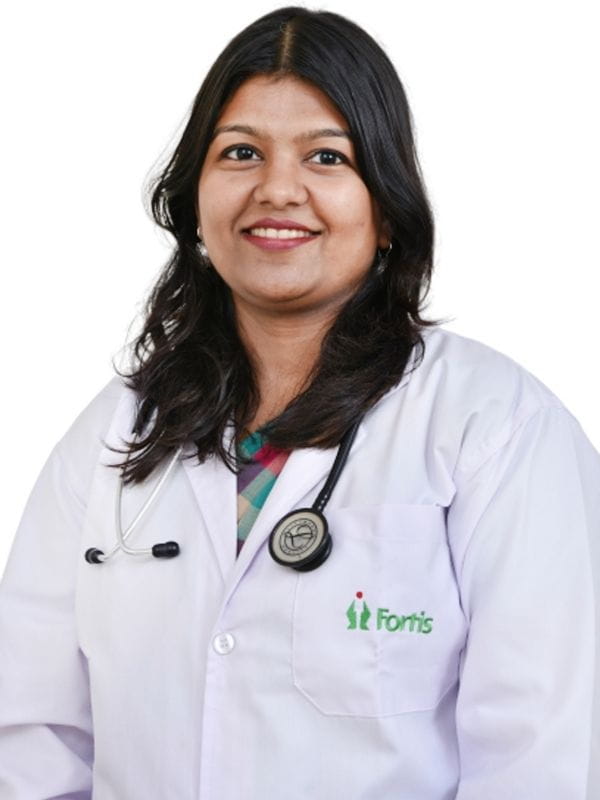 Dr Kirti Sabnis
Infectious Disease Specialist
Dr. Kirti Sabnis is a well-experienced Infectious Diseases Specialist in Mumbai. She is associated with the Fortis Hospitals at Mulund and Vashi, Mumbai. After completing her MBBS from D.Y. Patil Medical College, she pursued her post graduation and DNB in Infectious Diseases from Baptist Hospital, Bengaluru.  She further did her post-doctoral Clinical Fellowship in Infectious Diseases, Christian Medical College, Vellore.
Dr Sabnis has over nine years of experience in Infectious Diseases and specialised training on HIV treatment, Venereal Diseases, Immunization, Infectious diseases and Tuberculosis. While playing a crucial role in the battle against Covid-19, she has not only contributed to patient care but has also extended her efforts to community care by way of leading multiple digital initiatives aimed at community education and empowerment.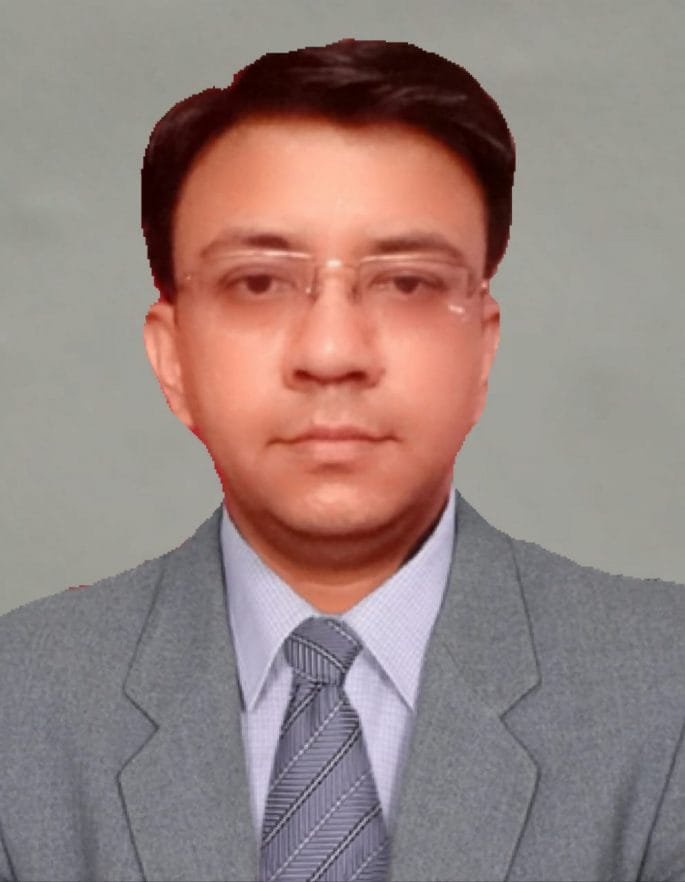 Dr. Sachin A Upasani
BAMS, MD
Dr Sachin A. Upasani is a well-known consultant and physician in Ayurveda. Having completed his BAMS and MD from Rajiv Gandhi University of Health Sciences,  Bengaluru, India, Dr Upasani has been practicing since last 14 years and successfully managing chronic disorders including CVD, diabetes, arthritis, renal, GI tract, obesity and cognition disorders. He is also well-versed in the management of various acute disorders with infectious etiology.

Dr Upasani is currently the Director of Clinics Chain and Medical Counselling Centres in Nashik, Maharashtra. Dr Upasani has appeared as a trainer and guest speaker in many seminars and conferences across the country. He has presented numerous research articles in both national and international journals and leading magazines of India.
Dr Divya Prabhat
MS, DORL, DNB, FICS
Dr Divya Prabhat is a well-known ENT Specialist Endoscopy and Laser Surgeon, with 36 years of experience. He completed his under graduation and post-graduation from GS Medical College Mumbai. He also obtained his training in ear surgery for deafness from Germany as well as in cochlear implant at the Royal Australian Hospital, Melbourne.
Currently, Dr Prabhat is the head of the ENT Department at the Wadia Children Hospital, and is associated with a number of hospitals in Mumbai.  He is also the ENT Consultant to the online site: Pediatriconcall.com  
Dr Prabhat has authored many books on Practical ENT, Diseases of ENT, Ear, Nose, Throat, MCQ in ENT. He has presented papers at 16 national conferences and published 41 research articles in various national and international journals.

Dr. Prabodh Karnik
MBBS, MS - ENT ENT/ Otorhinolaryngologist
Dr Prabodh Karnik is an Otorhinolaryngologist (ENT  Specialist) in Mumbai. With an experience of 40 years in the field, he   practices at Dr Karnika's ENT Clinic in Dadar, Mumbai.  Dr Karnik is also associated with Sir H.N. Reliance Foundation Hospital & Research Centre in Girgaon, and Nanavati Super Speciality Hospital in, Mumbai.
He completed MBBS from King Edward Memorial Hospital and Seth Gordhandas Sunderdas Medical College and  pursued his MS – ENT from University Of Bombay . Dr Karnik is also a member of Indian Society of Otology.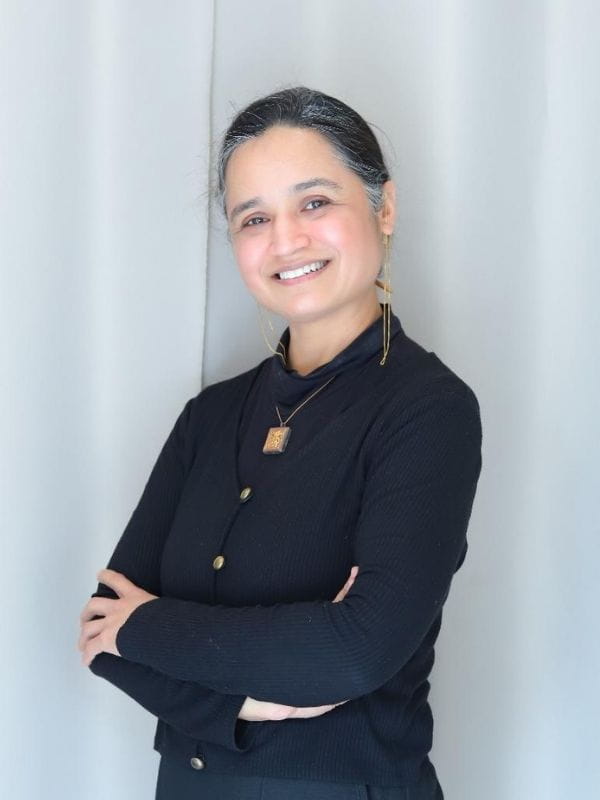 DR. ARUNA KALRA
MBBS, MD- OBG
Dr Aruna Kalra is an eminent and renowned Gynaecologist and Obstetrics Surgeon. Currently associated with CK Birla Hospital, Gurugram, Haryana, she is also the Medical Director of Mums Clinic in Gurugram. She brings 25 years of extensive experience in her field of practice. Her expertise lies in minimally invasive gynaecological surgeries, high-risk pregnancies and vaginal birth after caesarean (VBAC) and Scarless Laproscopic Surgery. She is known for facilitating normal deliveries even in patients with a history of caesarean deliveries.
Dr Kalra has been featured in almost all leading publications of India. Apart from being a passionate social activist, Dr Kalra is also fond of writing and Bharatanatyam dancing, which she believes, bring her solace and a sense of calm.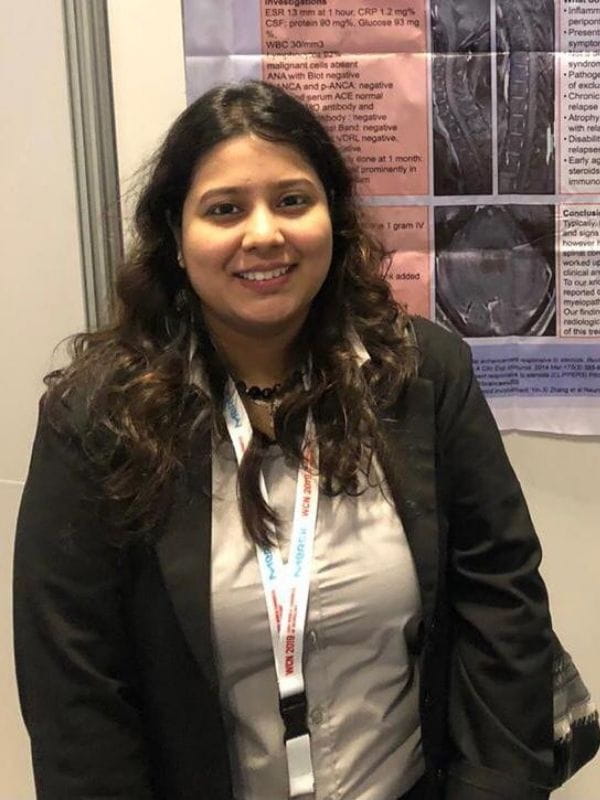 Dr Prachi Barvalia Mehta
MBBS, MD - General Medicine, DM – Neurology
Dr Prachi Barvalia Mehta is a Consultant Neurologist in Mumbai. She is also the Director of Mangaljyot Neurology Centre in Malad, Mumbai. With an overall experience of 8 years, Dr Prachi is currently working as an Assistant Professor in Neurology in TNMC & Nair Hospital, Mumbai. She also heads the Neurology Department in Spandan Holistic Hospital, Deonar.

Trained in neuromuscular disorders, Dr Prachi has a special interest in the areas of epilepsy, movement disorders, stroke and neuro immunology.

Dr Prachi has published her works in indexed journals and co- authored several book chapters on Neurology. She is also actively involved in social services and runs epilepsy camps in in many remote areas of the country.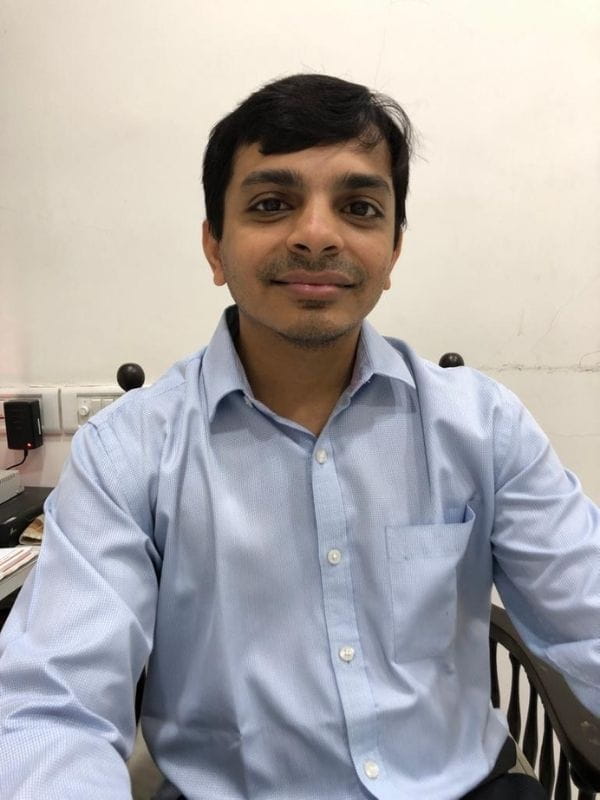 Dr Mit Abhay Mehta
MBBS, MS (Ophthalmology)
Dr Mit Abhaykumar Mehta is a practising Ophthalmologist in Mumbai with over 10 years of experience. He is a consultant Eye Surgeon and Medical Director at Mangaljyot Eye Clinic Malad. He is also the Chief Eye surgeon in Lifeline Express, the world's first hospital train that runs in India.
Dr Mehta graduated from Bharti Vidyapeeth Medical College and completed his post-graduation in Ophthalmology from Krishna Institute of Medical College (KIMS), Karad, and Maharashtra.
He specialises in conducting cataract surgeries and is trained in management of various diseases like cataract, glaucoma, corneal and retinal disorders.
Dr Mehta has won several awards for best paper presentation. He is also a member of the Bombay Ophthalmology Association, All India Ophthalmology Society and Maharashtra Ophthalmology Society.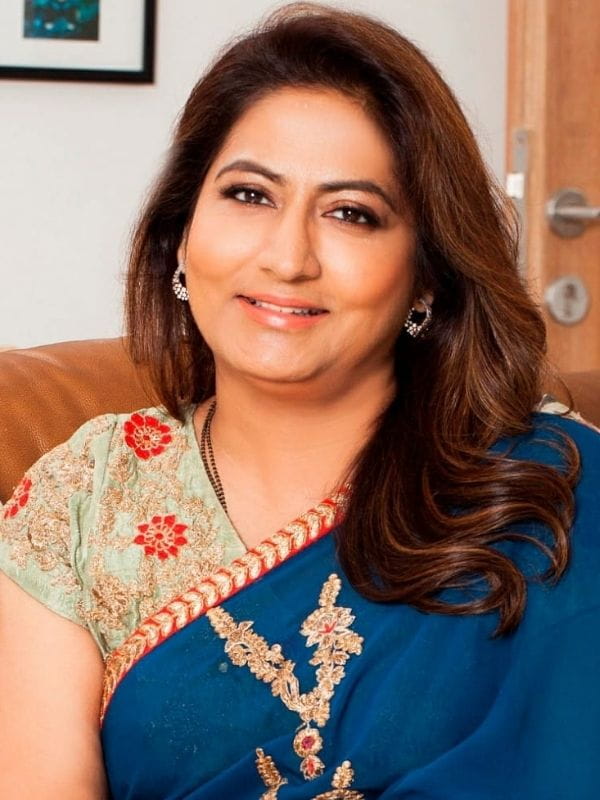 Dr Nandita Palshetkar
Gynaecologist & Infertility Specialist MD, FCPS, FICOG, FRCOG (UK)
Dr Nandita Palshetkar is a well-known IVF and Infertility specialist in India. With an experience of over 30 years, she is the Director of 12 Bloom IVF Centers and is also professionally affiliated to number of hospitals in different regions of Mumbai, Bangalore and Delhi.
Dr Palshetkar is credited with the first laser hatched twins in India. She is also a pioneer in establishing IMSI -a new technology for improving results in male infertility, for the first time in India.
Dr Palshetkar has won many awards in recognition of her contribution to women's health.
Being a good orator and writer, Dr Palshetkar has given over 850 talks, delivered 60 orations and authored in 100 chapters and papers.

Dr Sanjay Shah
MBBS, MD- General Medicine
Dr Sanjay Shah is a senior consulting physician at the Fortis Hospital in
Mulund, India. He completed his MBBS and MD from Grant Medical
College, Mumbai in 1985 and 1989 respectively. With 33 years of
experience in the medical field, Dr Shah is the President of the Indian
Medical Association (IMA), Mulund.
He has also been a faculty for DNB-
Internal Medicine and PG teacher for Emergency Medicine at Fortis. As a
member of the Covid -19 task force, Dr Shah has been actively involved in
looking after covid positive patients.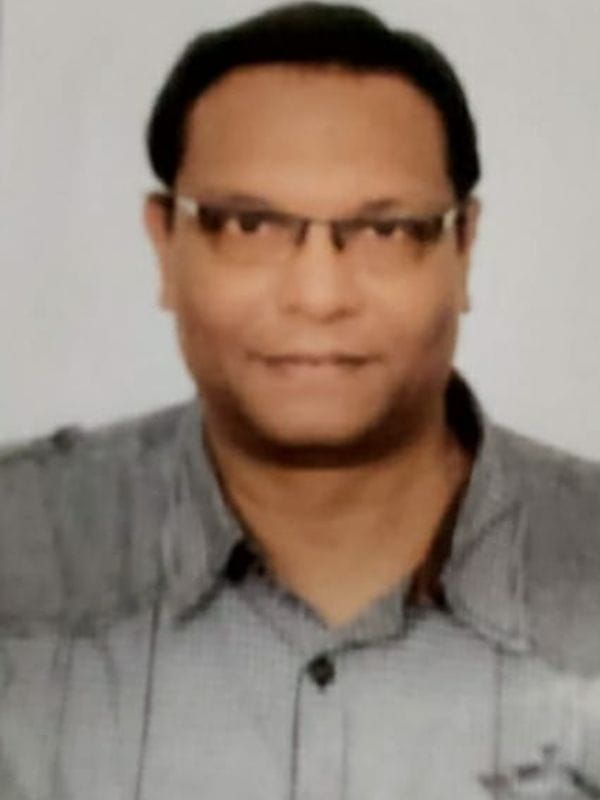 Dr. Sanjoy Bhuiyan
Consultant Pain Management MBBS, MD (Germany)
Dr Sanjoy M. Bhuiyan is the founder of the first pain clinic in India, at PD Hinduja National Hospital, Mumbai. After completing his postgraduate studies, he did a special training in Pain Management from Sloan Kettering Memorial Hospital (New York) and Massachusetts General Hospital (Boston) in USA.
With over 35 years of experience, he has successfully treated common people and prominent personalities with chronic physical pain from across the world.
Dr Bhuiyan is a recipient of Rashtriya Gaurav Puraskar and Maharashtra Gaurav Award. He has presented several papers and his works have been published in both national and international journals.
Dr Bhuiyan is also the Founder Member of Critical Care Society of India and Life Member of International Association of Study of Pain, USA.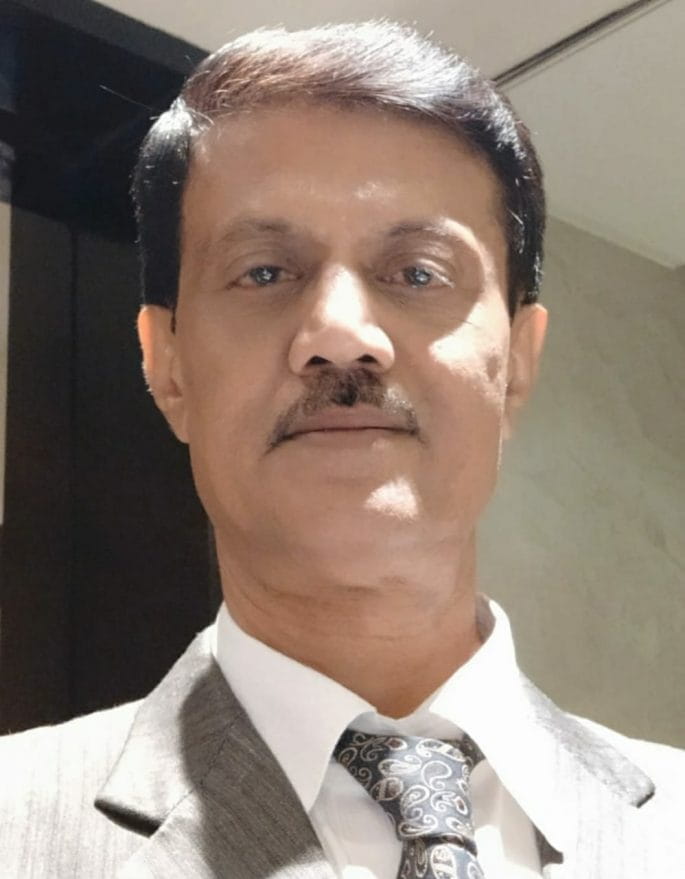 DR DHIREN GALA
Classical Homepath
Dr Dhiren Gala is a senior doctor, practising Classical Homeopathy, Accupressure, Acupuncture, Sujok Therapy and many more alternative therapies. With over 40 years of working experience, Dr Gala has authored over 20 books on preventive health.

Dr Gala completed his DHMS from Keluskar Homeopathic Medical College,
Mumbai. Additionally, he has secured a Diploma in Sujok Therapy from Dr Park's School of Sujok Therapy. He is also well-versed in Allopathy and has a Bachelor's degree from GS Medical College, KEM Hospital, Mumbai
Dr Gala teaches short term courses in alternative therapies to common people from non-medical background, to help them treat minor ailments on their own. His 14 programs on Homeopathy and Acupuncture have been featured on National Television.

Dr Gala is passionate about nature, sports, music and poetry in Hindi, Urdu and Gujarati.
Dr Sujata Naik
LCEH, MD – Homeopathy AYUSH, Homeopath
Dr. Sujata Naik is a practicing homeopath in Mumbai and has been treating patients from across the world for over three decades now. Running three well-established clinics in Mumbai, Dr Naik is best known for her diagnostic skills and her deep knowledge of Homeopathy. Dr Naik is a popular writer on Health and Homeopathy for many leading journals and magazines and newspapers. She is also a regular guest speaker at several talk shows, television discussions, global webinars and conferences
Dr Naik is largely committed towards doing a great deal of honorary and charitable work, including conducting health camps at various places.She has won many awards for her work on Homeopathy and authored two books – The Wellness Shots and Wellness Capsules that have been included in the bestseller category.
Dr. Aniruddha S. Bhuiyan
MBBS, MS (Gen Surgery) MCh (Vascular Surgery) Fellowship in Vascular and Endovascular Surgery (NUHS Singapore)
Dr Aniruddha S. Bhuiyan is the first MCh qualified peripheral vascular surgeon in Mumbai. He specialises in conducting both open surgeries and interventional endovascular procedures for arterial, venous and lymphatic disorders.
After his superspeciality MCh training at MS Ramaiah Medical College and Hospitals, Bangalore, Dr Aniruddha was selected by Vascular Society of India to undergo training at National University Hospital, Singapore in advanced peripheral vascular surgeries and interventions.
He is currently attached to five hospitals – Holy Spirit Hospital, Hinduja Hospital, Tata Memorial Hospital, Bharatiya Arogya Nidhi Hospital and Holy Family Hospital.
Dr Aniruddha has won many awards and has multiple presentations to his credit at both national and international conferences.
Connect with us and expand your reach
You will have a rewarding experience
START NOW!
---