Our medical reviewers check for accuracy and relevance of content and make sure it is user-centric. They also add their unique perspective to articles based on their diverse experience and backgrounds in research and applied clinical practice.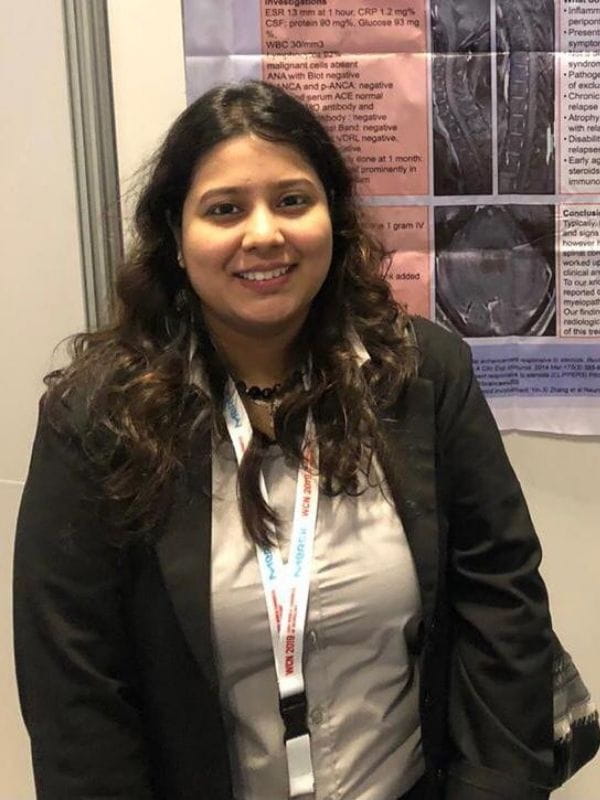 Dr Prachi Barvalia Mehta
MBBS, MD - General Medicine, DM – Neurology
Dr Prachi Barvalia Mehta is a Consultant Neurologist in Mumbai. She is the Director of Mangaljyot Neurology Centre in Malad, Mumbai. Dr Prachi graduated from the B.J Government Medical College, Pune and pursued her post- graduation in General Medicine from Lokmanya Tilak Municipal Medical College & Sion Hospital, Mumbai. Her keen interest and love for neurology led her to do the post -Doctorate Neurology Medical Course from Grant Medical College & J J group of Hospitals, Mumbai. With an overall experience of 8 years, Dr Prachi is currently working as an Assistant Professor in Neurology in TNMC & Nair Hospital, Mumbai. She also heads the Neurology Department in Spandan Holistic Hospital, Deonar.

Trained in neuromuscular disorders, Dr Prachi has a special interest in the areas of epilepsy, movement disorders, stroke and neuro immunology.

She has received many awards and accolades during her academic tenure, including the Torrent Young Scholar award in neurology. She has also won a bursary grant from the World Congress of Neurology. Dr Prachi has published her works in indexed journals and co- authored several book chapters on Neurology.
Dr Prachi is also involved in social services and runs epilepsy camps in in many remote areas of the country.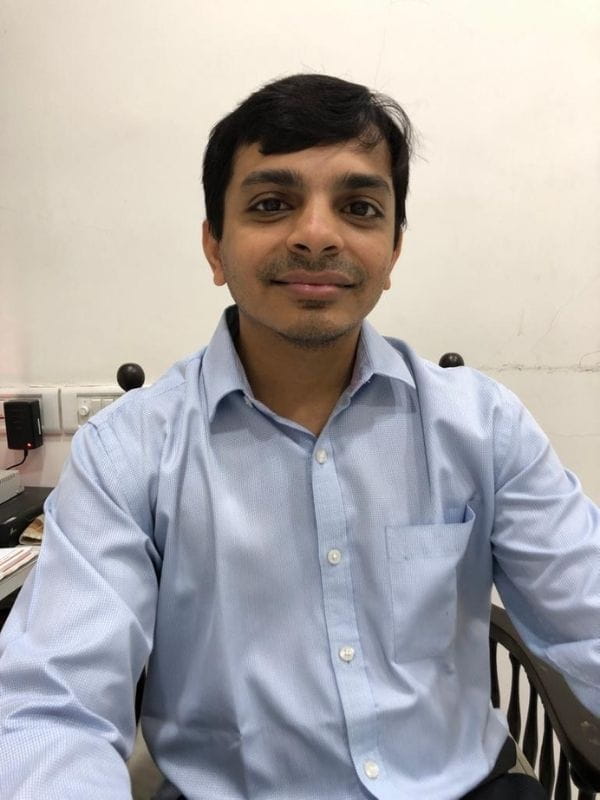 Dr Mit Abhay Mehta
MBBS, MS (Ophthalmology)
Dr Mit Abhaykumar Mehta is a practising Ophthalmologist in Mumbai with over 10 years of experience. He is a consultant Eye Surgeon and Medical Director at Mangaljyot Eye Clinic Malad. Dr Mehta specialises in conducting cataract surgeries and is trained in management of various diseases like cataract, glaucoma, corneal and retinal disorders. He graduated from Bharti Vidyapeeth Medical College and completed his post-graduation in Ophthalmology from Krishna Institute of Medical College (KIMS), Karad, Maharashtra.
Dr Mehta is the Founder Head of Ophthalmology Department in Spandan Holisitic Hospital, Deonar and is attached to Shree Mahavir Clinic, Lifeline group of hospitals, Mumbai. He is also the Chief Eye surgeon in Lifeline Express, the world's first hospital train that runs in India – a collaborative initiative of Impact India Foundation, Indian Railways and the Health Ministry.
Dr Mehta has won several awards for best paper presentation. In 2020 he was presented the Mahavir Ratna award by Shree Mahavir Clinic Trust.
Dr Mehta is also a member of the Bombay Ophthalmology Association, All India Ophthalmology Society and Maharashtra Ophthalmology Society.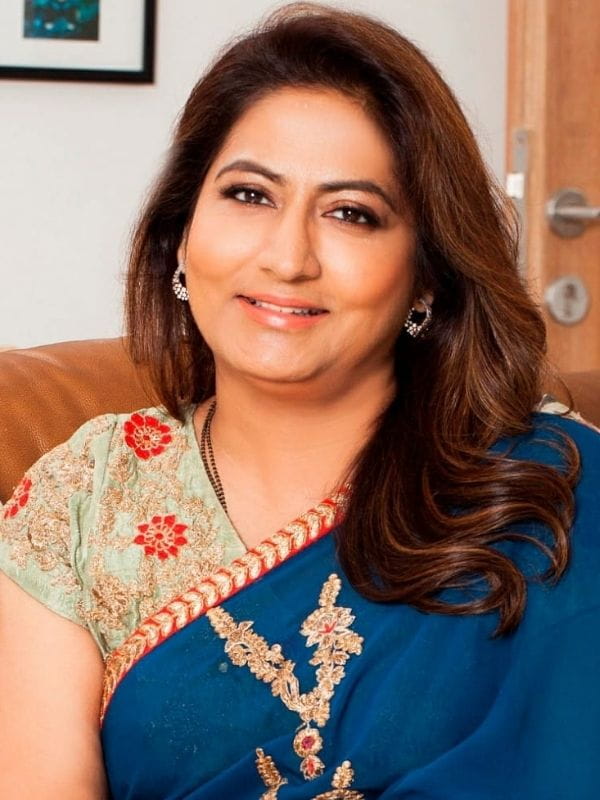 Dr Nandita Palshetkar
Gynaecologist & Infertility Specialist MD, FCPS, FICOG, FRCOG (UK)
Dr Nandita Palshetkar is a well-known IVF and Infertility specialist in India. She is one of the pioneers of IVF Clinics in India, specialising in Assistive Reproductive Technologies. With a mission to bring a new lease of life to childless couples, Dr Palshetkar started her journey 30 years ago. Today she is the Director of 12 Bloom IVF Centers and is also professionally affiliated to number of hospitals including Lilavati Hospital, Mumbai, Fortis hospitals at Delhi, Gurgaon, Bangalore and Mohali, D Y Patil Hospital, Navi Mumbai and Bloom Fertility Centre, Nashik.

An alumnus of Grant Medical College, Mumbai; Dr Palshetkar pursued her higher education and training from Belgium, Italy, Australia and Denmark. Dr Palshetkar has the record of being the first to establish assisted laser hatching in India in 1998 and is credited with the first laser hatched twins in India.

Dr Palshetkar is also a pioneer in establishing the spindle view technology in India, setting up the first egg and ovarian tissue bank in India and establishing IMSI -a new technology for improving results in male infertility, for the first time in India.

.Dr Palshetkar has won many awards in recognition of her contribution to women's health, such as "Bharat Gaurav Award" in 2014 at House of Commons, London, as well as an award from the Indian Medical Association in 2019, for her contribution to Medical Field, to name a few. "The Bloom Fertility Centre" which she heads, has been awarded by the prestigious 'Frost and Sullivan 2013 Best Practices Award' as IVF Service Provider Company of the Year, India.

Being a good orator and writer, Dr Palshetkar has given over 850 talks, delivered 60 orations and authored in 100 chapters and papers.
Dr Palshetkar is presently working with police familes to uplift their health, besides helping empower adolescent girls of Mumbai. She has initiated a programme called "She's Ambassador" with the underprivileged girls of Mumbai to instill leadership qualities and make them the ambassadors of good health in their communities.
Dr Sanjay Shah
MBBS, MD- General Medicine
Dr Sanjay Shah is a senior consulting physician at the Fortis Hospital in
Mulund, India. He completed his MBBS and MD from Grant Medical
College, Mumbai in 1985 and 1989 respectively. With 33 years of
experience in the medical field, Dr Shah is the President of the Indian
Medical Association (IMA), Mulund. . He has also been a faculty for DNB-
Internal Medicine and PG teacher for Emergency Medicine at Fortis. As a
member of the Covid -19 task force, Dr Shah has been actively involved in
looking after covid positive patients.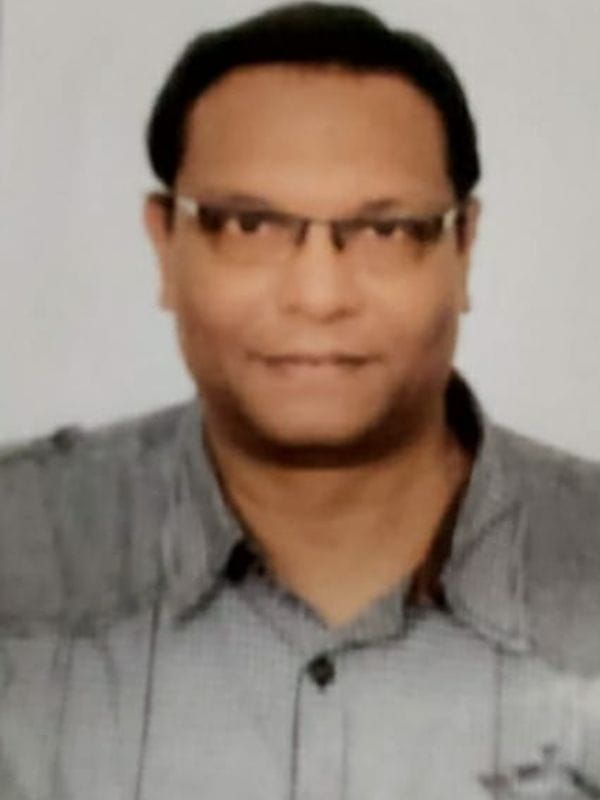 Dr. Sanjoy Bhuiyan
Consultant Pain Management MBBS, MD (Germany)
Dr Sanjoy. M. Bhuiyan is a Consultant in Pain Management at P.D. Hinduja Hospital in Mumbai and Founder of the first pain clinic in India, working for over 27 years. He graduated from Seth GS Medical College, KEM Hospital, Mumbai. After completing his post graduation in Anaesthesiology, Critical Care and Pain Management from University of Gottingen and Munster (Germany), he went on to receive a special training in Pain Management from Sloan Kettering Memorial Hospital (New York) and Massachusetts General Hospital (Boston) in USA.

Dr Bhuiyan has worked as a senior consultant at Jaslok Hospital, Mumbai in Anaesthesiology, Critical Care and Pain Management and was attached to LH Hiranandani Hospital, Powai. He was the Founder and Head of Critical Care Unit at PD Hinduja National Hospital for 18 years.

Dr Bhuiyan is also the Founder Member of Critical Care Society of India and Life Member of International Association of Study of Pain, USA.
A recipient of Rashtriya Gaurav Puraskar for pain management and Maharashtra Gaurav Award, Dr Bhuiyan has presented numerous papers and been a guest speaker in various national and international conferences across countries like Germany, South Korea, Egypt, USA and many more. His works have been published in both national and international journals, leading newspapers and magazines of India.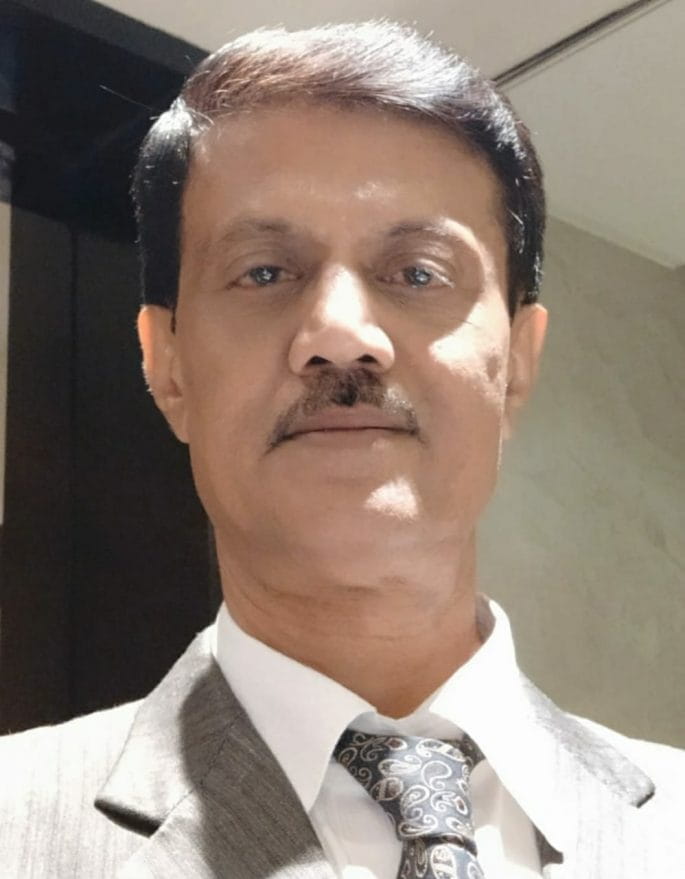 DR DHIREN GALA
Practising Classical Homeopathy, Accupressure, Acupuncture, Sujok Therapy and many more alternative therapies
Dr Dhiren Gala is a senior doctor practising Classical Homeopathy, Accupressure, Acupuncture, Sujok Therapy and many more alternative therapies. With over 40 years of experience in his own private practice, Dr Gala has authored over 20 books on preventive health. Through his regular seminars, he inspires, empowers and educates people and patients about complete health care and holistic well-being.
Dr Gala completed his DHMS (Diploma in Homeopathic Medicine and Surgery) from Keluskar Homeopathic Medical College, Mumbai. He has also studied in Dr Sehgal's School of Revolutionised Homeopathy.
Additionally, he has secured a Diploma in Sujok Therapy from Dr Park's School of Sujok Therapy, Diploma in Acupuncture from GT Hospital, Mumbai and Diploma in Optometry from School of Optometry, Municipal Eye Hospital, Mumbai. Dr Gala is well-versed in Allopathy and has a Bachelor's degree from GS Medical College, KEM Hospital, Mumbai
Dr Gala teaches short term courses in alternative therapies to common people from non-medical background with the aim of training them to treat minor ailments on their own. His 14 programs on Homeopathy and Acupuncture have been featured on National Television.
Besides healing people, Dr Gala is passionate about nature, sports, music and poetry in Hindi, Urdu and Gujarati.

Dr Sujata Naik
LCEH, MD – Homeopathy AYUSH, Homeopath
Dr. Sujata Naik is a practicing homeopath in Mumbai and has been treating patients from across the world for over three decades now. Running three well-established clinics in Mumbai, Dr Naik is best known for her diagnostic skills and her deep knowledge of Homeopathy. Dr Naik is a popular writer on Health and Homeopathy for many leading journals and magazines and newspapers. She is also a regular guest speaker at several talk shows, television discussions, global webinars and conferences
Dr Naik is largely committed towards doing a great deal of honorary and charitable work, including conducting health camps at various places.She has won many awards for her work on Homeopathy and authored two books – The Wellness Shots and Wellness Capsules that have been included in the bestseller category.
Dr. Aniruddha S. Bhuiyan
MBBS, MS (Gen Surgery) MCh (Vascular Surgery) Fellowship in Vascular and Endovascular Surgery (NUHS Singapore)
Dr Aniruddha S. Bhuiyan is is the first MCh qualified peripheral vascular surgeon in Mumbai. Being a Vascular and Endovascular Surgeon, he specialises in conducting both open surgeries and interventional endovascular procedures for arterial, venous and lymphatic disorders.
After his superspeciality MCh training at MS Ramaiah Medical College and Hospitals, Bangalore, Dr Aniruddha was selected by Vascular Society of India to undergo training at National University Hospital, Singapore in advanced peripheral vascular surgeries and interventions.
He is currently attached to five hospitals – Holy Spirit Hospital, Hinduja Hospital, Tata Memorial Hospital, Bharatiya Arogya Nidhi Hospital and Holy Family HospitalDr Aniruddha has many awards and has multiple presentations to his credit both at national and international conferences. He also has around 11 national publications and 7 international publications to his credit.
Connect with us and expand your reach
You will have a rewarding experience
START NOW!
---