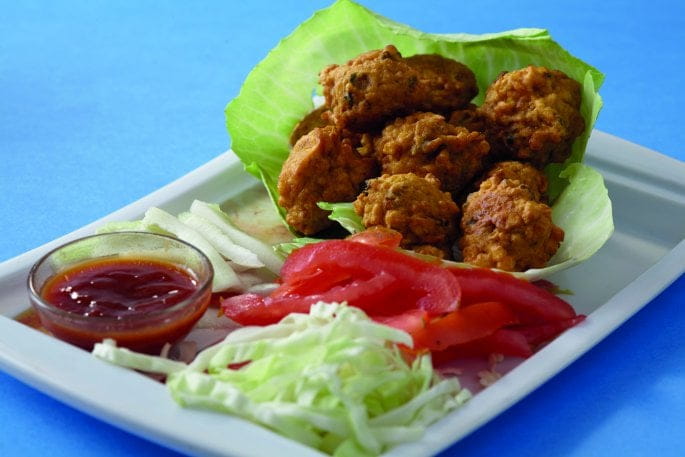 लेफ्टओवर खिचड़ी को एक नए अंदाज़ में सर्व करना चाहते हैं, तो यह बेस्ट और ईज़ी ऑप्शन है. ज़रूर ट्राई करें यह डिलिशियस पकौड़ा रेसिपी. इस रेसिपी को आप ब्रेकफास्ट, ब्रंच और स्नैक्स के तौर पर सर्व कर सकते हैं.
सामग्री:
– 2 कप लेफ्टओवर खिचड़ी – 2 cups left over khichadi
– 2 टीस्पून सूजी – 2 tsp semolina
– नमक स्वादानुसार – Salt to taste
– आधा टीस्पून लाल मिर्च पाउडर – half teaspoon red chilli powder
– अमचूर पाउडर – Amchoor Powder
– 2 हरी मिर्च (कटी हुई) – 2 green chilies (chopped)
– तलने के लिए तेल. – Oil to fry.
विधि:
– तलने के लिए तेल को छोड़कर सारी सामग्री मिक्स करें.
– मीडियम साइज़ की बॉल्स बना लें.
– कड़ाही में तेल गरम करके इन बॉल्स को सुनहरा होने तक तल लें.
– हरी चटनी के साथ गरम-गरम सर्व करें.