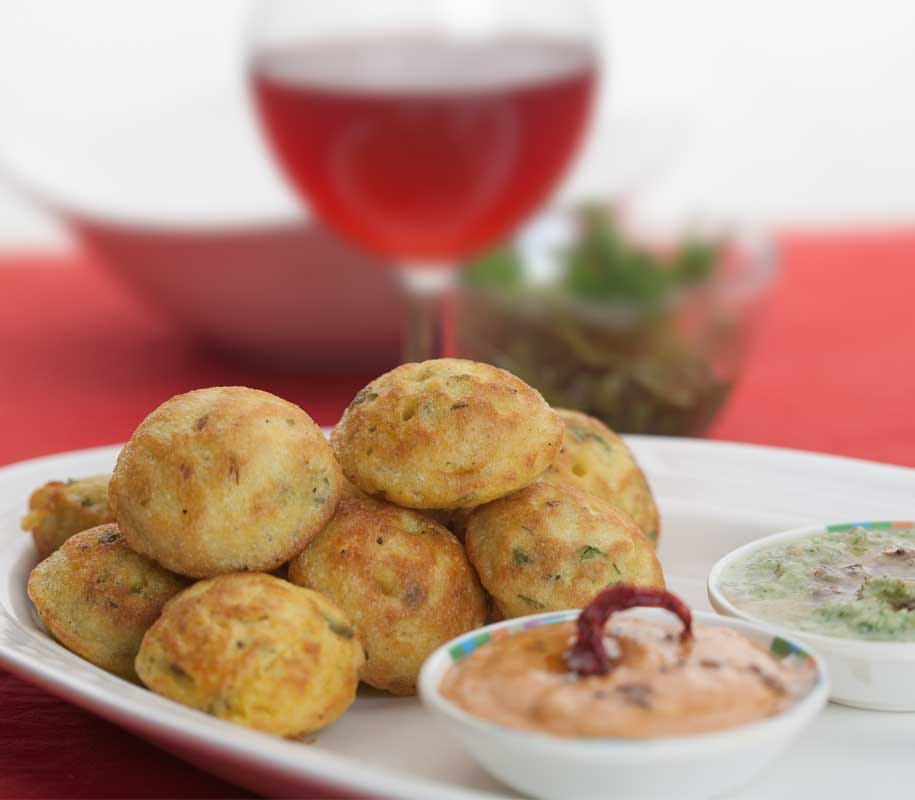 Dal Apache
दाल के अप्पे- Dal Apache
सामग्री: 1 किलो इडली का घोल (रेडीमेड), 1/4 कटोरी चना दाल (5-6 घंटे तक भिगोया हुआ), 8 साबूत कालीमिर्च, चुटकीभर हींग, आधा इंच अदरक का टुकड़ा, चुटकीभर हल्दी पाउडर, 4 हरी मिर्च, सेंधा नमक स्वादानुसार.
विधि: मिक्सर में चना दाल, अदरक, हरी मिर्च, हींग और कालीमिर्च डालकर पीस लें. इस पेस्ट में इडली के घोल, सेंधा नमक और हल्दी पाउडर डालकर फेंट लें. अप्पे मोल्ड में थोड़ा-सा तेल लगाकर 1 टेबलस्पून घोल डालें. ढंककर 2 मिनट तक पकाएं. दूसरी तरफ़ पलटकर दोबारा पकाएं. नारियल की चटनी के साथ सर्व करें.
Ingredients: 1 kg Idli slurry (Readymade), 1/4 cup Chana Dal (soaked for 5-6 hours), 8 whole black pepper, pinch of asafoetida, half inch ginger piece, pinch turmeric powder, 4 green chillies, rock salt According to the taste
Method: Grind the gram dal, ginger, green chilli, asafetida and black pepper in the mixer and grind it. Pour Idli solution, rock salt and turmeric powder in this paste and apply it. Add 1 tablespoon solution by applying a little oil in the apppeole mold. Cover and cook for 2 minutes. Repeat on the other side and cook again. Serve with coconut sauce.