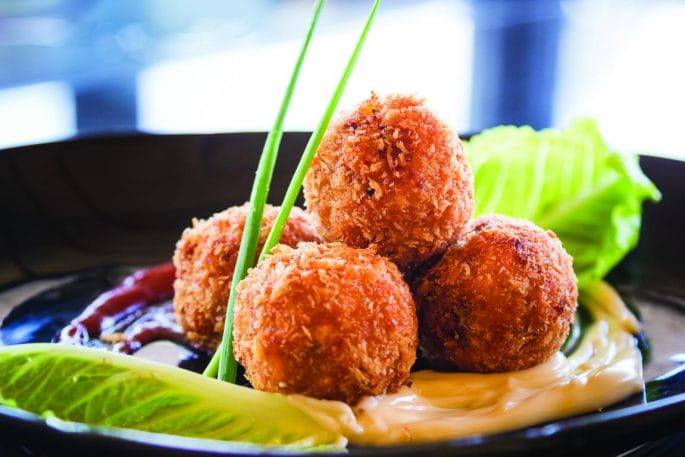 पिज़्ज़ा (Pizza) और चीज़ (Cheese) दोनों ही बच्चों (Kids) को बहुत पसंद होता है. तो क्यों इस बार किड्स पार्टी (Kids Party) में दोनों कॉम्बिनेशन ट्राई किया जाए. जी हां हम बात कर रहे हैं, चीज़ी पिज़्ज़ा बॉल्स (Cheesy Pizza Balls). यह खाने में जितना टेस्टी होता है, बनाने में  उतना ही आसान भी है.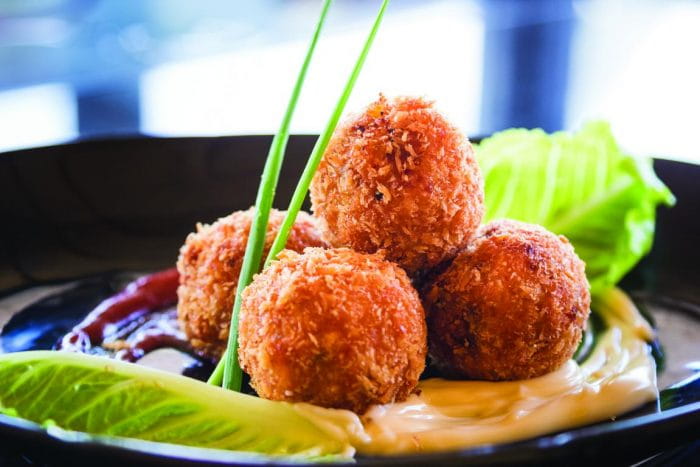 सामग्रीः
कवरिंग के लिए:
1 कप मैदा
1 टीस्पून ड्राई यीस्ट
1 टेबलस्पून ऑलिव ऑयल
1 टीस्पून शक्कर
आधा टीस्पून ऑरिगेनो
आधा टीस्पून लहसुन का पेस्ट
नमक स्वादानुसार
स्टफिंग के लिएः
8 टीस्पून पिज़्ज़ा सॉस
8 टीस्पून बारीक़ कटी शिमला मिर्च (लाल, हरी, पीली)
8 क्यूब मोज़रेला चीज़
2 टीस्पून ऑरिगेनो
आधा टेबलस्पून दूध
आधा टीस्पून मिक्स हर्ब्स
आधा टीस्पून रेड चिली फ्लेक्स
1/4 कप कद्दूकस किया हुआ प्रोसेस्ड चीज़
और भी पढ़ें: बेक्ड पनीर ब्रेड पकौड़ा: हेल्दी स्नैक्स (Baked Paneer Bread Pakoda: Healthy Snacks)
विधिः
एक बाउल में यीस्ट, शक्कर और 2 टेबलस्पून गर्म पानी मिलाकर 10 मिनट के लिए अलग रख दें.
मैदा, यीस्ट-शक्कर का मिश्रण, ऑरिगेनो, ऑलिव ऑयल, लहसुन का पेस्ट और नमक मिलाकर गर्म पानी से नरम आटा गूंध लें.
मलमल के कपड़े से ढंककर एक घंटे तक रखें.
इसे दोबारा अच्छी तरह गूंधकर चौकोर बेल लें और 8 समान भाग में काट लें.
हर टुकड़े पर एक टीस्पून पिज़्ज़ा सॉस लगाएं.
इसमें 1 टीस्पून शिमला मिर्च, एक क्यूब चीज़ रखकर ऑरिगेनो बुरकें और किनारों को मोड़कर बॉल का शेप दें.
इसी तरह सारे बॉल्स बना लें.
गीले कपड़े से ढंककर आधा घंटे अलग रख दें.
अब इसे दूध से ब्रशिंग करके मिक्स हर्ब, चिली फ्लेक्स और चीज़ बुरकें और प्रीहीट अवन में 200 डिग्री से. पर 20-25 मिनट तक बेक कर लें.
और भी पढ़ें: पार्टी स्नैक्स: क्रिस्पी पोटैटो लॉलीपॉप (Party Snacks: Crispy Potato Lollipop)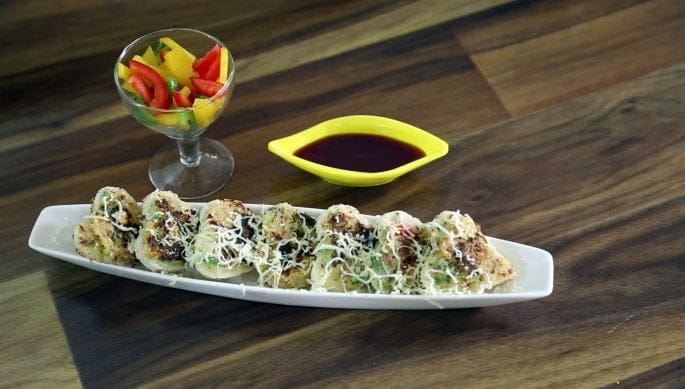 Italian Suji Bread
Healthy Breakfast- Italian Suji Bread
ब्रेकफास्ट में कुछ हेल्दी, टेस्टी और ईज़ी रेसिपी ट्राई करना चाहते हैं, तो यह बेस्ट ऑप्शन है. ज़रूर ट्राई करें ये लज़ीज़ डिश.
सामग्री:
– ब्रेड की 5 स्लाइसेस
– आधा कप सूजी
– आधा कप मिक्स ब्रोकोली, शिमला मिर्च और लाल शिमला मिर्च (बारीक़ कटी     हुई)
– आधा कप दही
– 2 टीस्पून मिक्स हर्ब्स
– 2 क्यूब्स चीज़
– नमक स्वादानुसार
– बटर आवश्यकतानुसार
विधि:
– बाउल में सूजी और दही को मिलाकर 15 मिनट तक ढंककर रखें.
– इसमें मिक्स वेजीटेबल्स, नमक और मिक्स हर्ब्स डालकर अच्छी तरह फेंट लें.
– ब्रेड की स्लाइस पर सूजीवाला घोल फैलाएं.
– नॉनस्टिक पैन में बटर पिघलाकर ब्रेड स्लाइस रखकर दोनों तरफ़ से सुनहरा   होने तक सेंक लें.
– चीज़ बुरककर टोमैटो केचअप या मिंट मेयो डिप के साथ सर्व करें.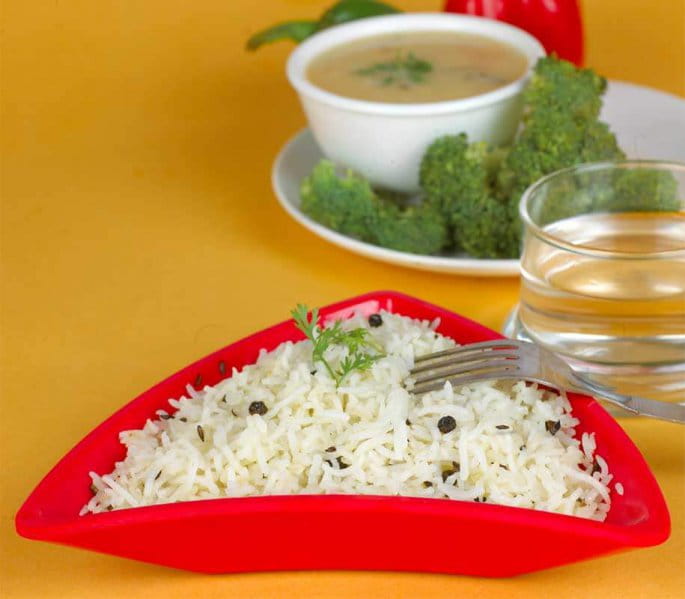 Herb Rice
पेपर एंड हर्ब राइस (pepper and Herb Rice)
सामग्री: 3 कप चावल (पका हुआ), 1-1 लाल, पीली और हरी शिमला मिर्च (तीनों बारीक़ व पतले स्लाइसेस में कटी हुईं), 2 टीस्पून मिक्स हर्ब, 1 टीस्पून कालीमिर्च पाउडर, नमक स्वादानुसार, 2 टीस्पून बटर.
विधि: पैन में बटर पिघलाकर तीनों शिमला मिर्च डालकर नरम होने तक भून लें. सारी सामग्री मिलाकर 3-4 मिनट तक भून लें. तड़का दाल के साथ गरम-गरम सर्व करें
चावल बनाने के लिए: पैन में भिगोया हुआ चावल, चुटकीभर नमक और आवश्यकतानुसार पानी मिलाकर ढंककर चावल के नरम होने तक पकाएं. आंच से उतार लें.
Ingredients: 3 cups of rice (cooked), 1-1 red, yellow and green capsicum (cut into three fine finely slices), 2 tsp Mix herb, 1 tsp black pepper powder, salt to taste, 2 tsp butter.
Method: After melting the butter in the pan, add all three capsicum and fry it until it becomes soft. Mix all the ingredients and fry for 3-4 minutes. Serve hot with chopped lentils
To make rice: Cook the rice soaked in the pan, pinch of salt and water according to required and cover it until the rice becomes soft. Remove from flame.