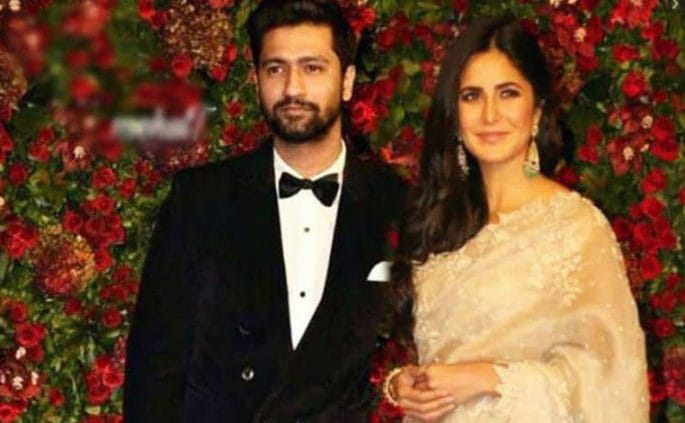 कैटरीना कैफ और विक्की कौशल बॉलीवुड के नए कपल हैं. जब से ये दोनों इवेंट्स में एक साथ नज़र आने लगे हैं, तभी से पूरी दुनिया की निगाहें उन पर हैं. चाहे वो इस साल की दिवाली पार्टीज़ हो या कैजुअल डिनर डेट, कैटरीना और विक्की की पिक्स सोशल मीडिया पर वायरल होती रहती हैं और दोनों के फैंस को कैट और विक्की की जोड़ी बहुत पसंद आ रही हैं और वे उन दोनों की जोड़ी को लेकर बहुत उत्साहित हैं. हाल ही में जब एक जाने-माने शेफ के साथ कैटरीना और विक्की की फोटो सोशल मीडिया पर वायरल हुईं, तो उनके फैन्स को लगने लगा कि दोनों डेट कर रहे हैं.
खबरों के अनुसार, अब कैटरीना और विक्की अपनी फ्रेंडशिप को लेकर थोड़ा और ओपन होने की सोच रहे हैं. एक मशहूर अखबार में छपी खबर के अनुसार, कैटरीना कैफ और विक्की कौशल न्यू ईयर एक साथ सेलिब्रेट करने का मन बना रहे हैं. खबर के अनुसार, कैटरीना और विक्की अपने रिलेशनशिप को लेकर सीरियस हैं और अब इस बारे में ज़्यादा खुलकर बात करने की सोच रहे हैं.
आपको बता दें कि जब से कैटरीना और विक्की दिवाली पार्टी में एक साथ नज़र आए, तब से इनकी डेटिंग की खबरों को और हवा मिल गई. आपको बता दें कि कॉफी विथ करण के एक एपिसोड में जब करण ने विक्की को बताया था कि कैटरीना उनके साथ काम करना चाहती हैं और उन्हें लगता है कि वे दोनों एक साथ अच्छे लगेंगे, तो विक्की ने ऐसा दिखाया था कि वे खुशी के मारे बेहोश हो जाएंगे.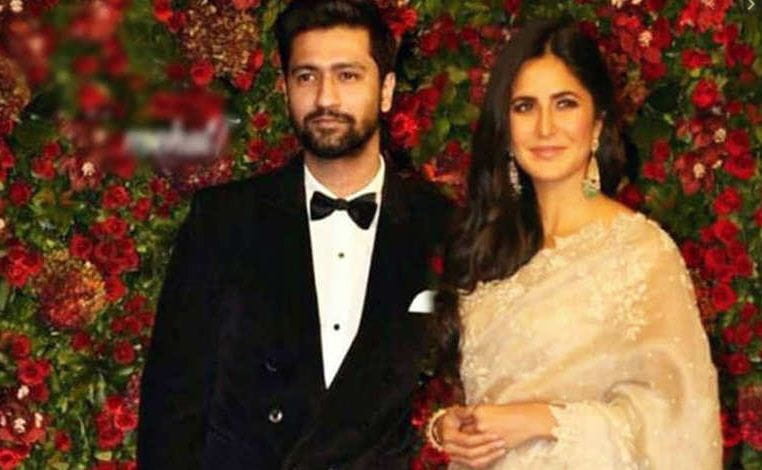 काम की बात करें, तो विक्की इन दिनों शोजित सरकार की फिल्म सरदार उधम सिंह में काम कर रहे हैं. वहीं दूसरी तरफ कैटरीना रोहित शेट्टी की फिल्म सूर्यवंशी में अक्षय कुमार के साथ काम कर रही हैं. इस फिल्म की शूटिंग मुंबई में चल रही है. सूर्यवंशी में कैटरीना अक्षय कुमार की बीवी का रोल निभा रही हैं. अक्षय कुमार और कैटरीना तीस मार खान के साथ अब स्क्रीन स्पेस शेयर कर रहे  हैं. आपको बता दें कि सूर्यवंशी 27 मार्च 2020 को रिलीज होनेवाली है.
ये भी पढ़ेंः  इवेेंट में हिंदी में बात करने के लिए कहे जाने पर तापसी ने दिया ये जवाब, देखें वायरल वीडियो (Taapsee Pannu Gives A Befitting Reply To An Attendee Who Asked Her To Speak In Hindi At An Event)
.