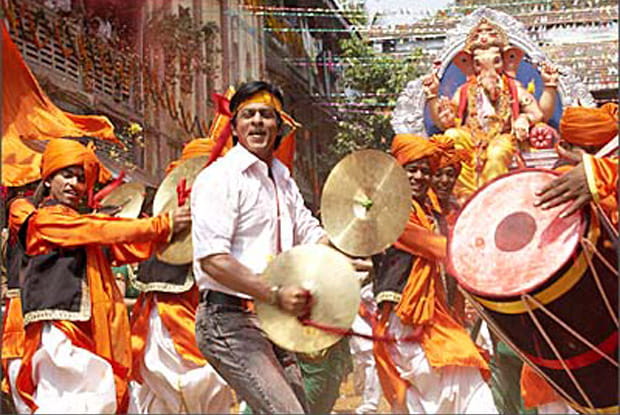 गणपति बाप्पा की विदाई का वक़्त आ गया है. जितने धूमधाम से उनका स्वागत किया जाता है, उतने ही धूमधाम से उनकी विदाई भी की जा रही है. बॉलीवुड में बाप्पा की विदाई पर भी कई गाने बने हैं, जो उनके अगले बरस जल्दी आने की कामना के साथ गणेश भक्तों के उत्साह को बनाए रखते हैं. आइए, देखते हैं ये गाने.
Ganpati Bappa 's time of departure. The festival is welcomed , even being his departure from the more fanfare . Bappa 's ouster made too many songs in Bollywood , who wished to come early next year with the Ganesh festival songs.
Let's see these songs .
फिल्म- डॉन (2006)
फिल्म- अग्निपथ (1990)
https://youtu.be/2VLwAqNPnbQ?list=RD2VLwAqNPnbQ
फिल्म- आंसू बने अंगारे (1993)
https://youtu.be/UmIN3Vgsgao?list=RD2VLwAqNPnbQ
फिल्म- दर्द का रिश्ता (1982)
https://youtu.be/ZN1LWvD3H-4
फिल्म- टक्कर (1980)
https://youtu.be/35VlDB4drbg?list=PL8KHZ2Yozizs1Ld5442x_-DZB4MOqk9L0