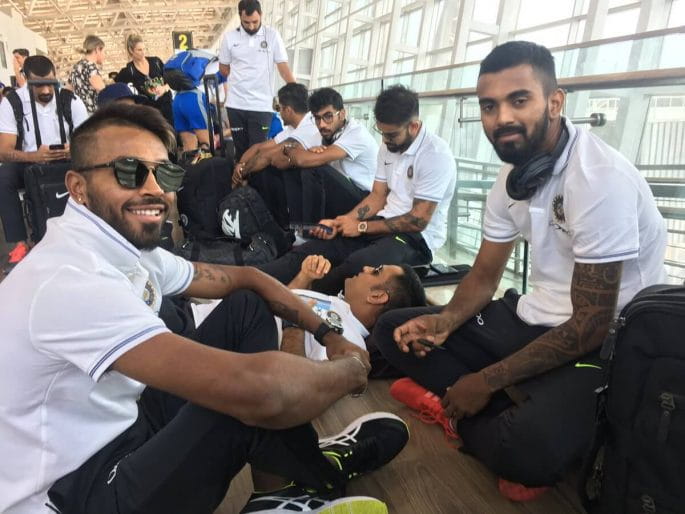 रविवार को ऑस्ट्रलिया के ख़िलाफ़ भारत ने मैच जीतकर न स़िर्फ भारत को वनडे सिरीज़ में 1-0 से बढ़त दिला दी, बल्कि बेहतरीन प्रदर्शन से देशवासियों का दिल भी जीत लिया. इसके बाद टीम इंडिया को जब चेन्नई एयरपोर्ट पर रिलैक्स करते देखा गया, तो फैंस का ज़बर्दस्त रेस्पॉन्स देखा गया. बीसीसीआई द्वारा ट्विटर पर शेयर की गई टीम इंडिया के इस पिक्चर को काफ़ी रेस्पॉन्स मिला और पंड्या के साथ-साथ टीम के जीत के हीरो रहे धोनी के बेपरवाह अंदाज़ के भी सभी कायल हो गए. आप भी देखें और एंजॉय करें.
That is how you relax after taking a 1-0 lead. #TeamIndia #INDvAUS pic.twitter.com/EiCH9ruPep

— BCCI (@BCCI) September 18, 2017
https://twitter.com/ImVimalRaina/status/909677010665979904
Dhoni different in the crowd always ,,😊

— Aniket Singh (@aniket_suman) September 18, 2017
How sleep deprived is Dhoni? On field, off field he seems to be leaving no chance of catching a power nap, go!

— Pratyush Patra 🖊 (@KalamWalaBae) September 18, 2017
look at Dhoni why he always on the floor or ground when he free.. Always cool😃👌👌👍👍

— Ajay kumar singh (@ajasinajay) September 18, 2017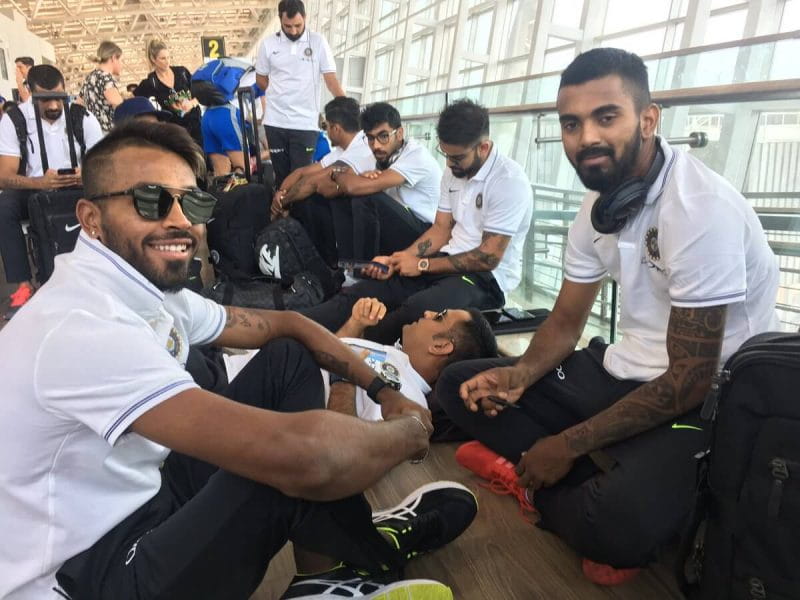 यह भी पढ़ें: नवंबर में दूल्हा बनेंगे ज़हीर खान, सागरिका संग करेंगे शादी!
यह भी पढ़ें: फिट तो हिट: खेल अगर धर्म है, तो फिटनेस पूजा है… बॉक्सर अखिल कुमार
स्पोर्ट्स की ऐसी ही लेटेस्ट और दिलचस्प ख़बरों के लिए यहां क्लिक करें: Sports