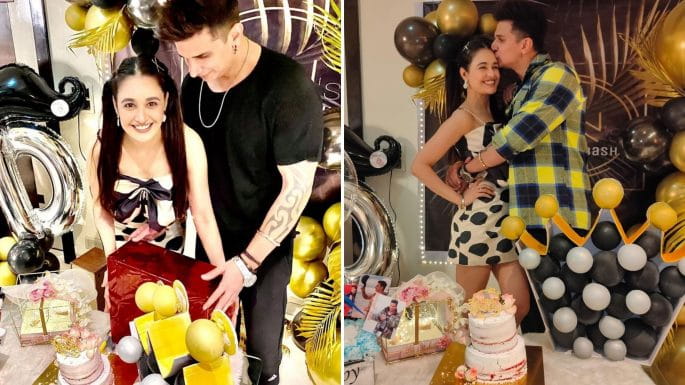 बिग बॉस 9 के विनर रह चुके टीवी एक्टर प्रिंस नरूला ने अपना 30वां जन्मदिन बर्थडे अपनी वाइफ युविका चौधरी और दोस्तों के साथ सेलिब्रेट किया. ये क्यूट कपल सोशल मीडिया पर बहुत एक्टिव रहता है और इनके फैन्स इनकी जोड़ी को बहुत पसंद करते हैं. प्रिंस नरूला के बर्थडे सेलिब्रेशन की तस्वीरें भी सोशल मीडिया पर वायरल हो रही हैं. बर्थडे की तस्वीरों में प्रिंस और युविका की जोड़ी बहुत प्यारी लग रही है.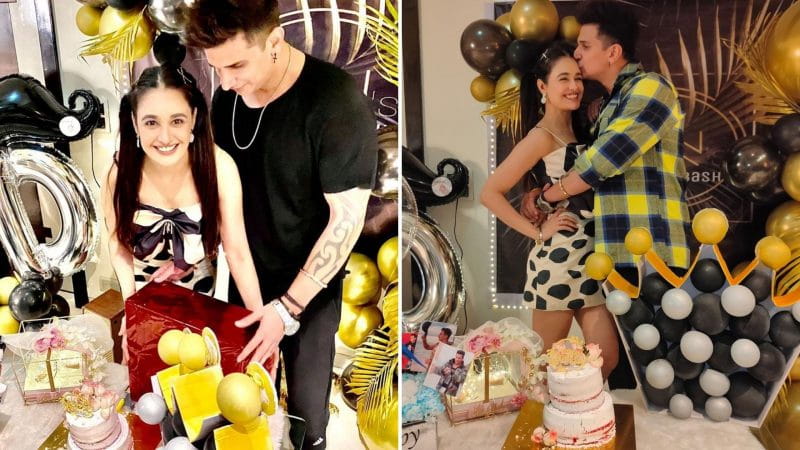 प्रिंस नरूला ने फैमिली और फ्रेंड्स के साथ ऐसे मनाया अपना 30वां जन्मदिन
प्रिंस नरूला के जन्मदिन के ख़ास मौके पर उनके घर पर देर रात तक पार्टी की गई, जहां प्रिंस अपनी वाइफ युविका चौधरी और दोस्तों के संग केक काटते हुए नजर आए. पार्टी के दौरान इस क्यूट कपल ने रोमांटिक डांस भी किया. प्रिंस नरूला के जन्मदिन की पार्टी में टीवी एक्ट्रेस अनिता हस्सनंदानी और उनके पति रोहित रेड्डी भी आये हुए थे. प्रिंस नरूला ब्लैक टी-शर्ट और जॉगर्स में नज़र आ रहे हैं, वहीँ युविका चौधरी ने क्यूट ड्रेस पहनी हुई है. दोनों के आउटफिट्स भी एक-दूसरे को कॉम्पलिमेंट करते नज़र आ रहे हैं. आप भी देखिए प्रिंस नरूला के जन्मदिन की ये तस्वीरें:
यह भी पढ़ें: बिग बॉस फेम सना खान ने शादी के बाद बदला अपना नाम, शेयर की अपने वलीमा लुक की तस्वीरें (Sana Khan Changed Her Name And Shared Pictures Of Her Walima Look)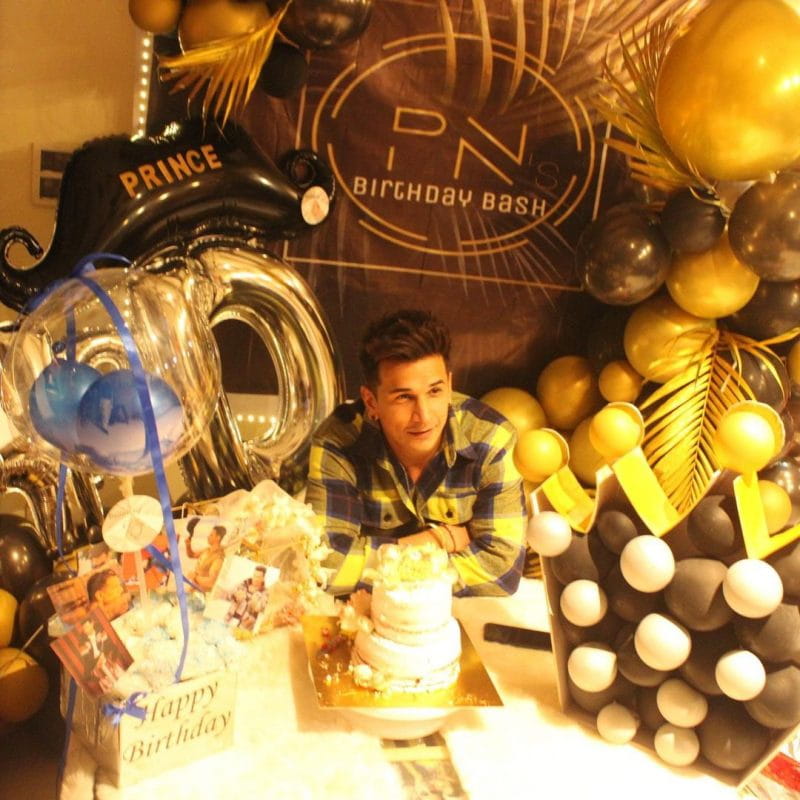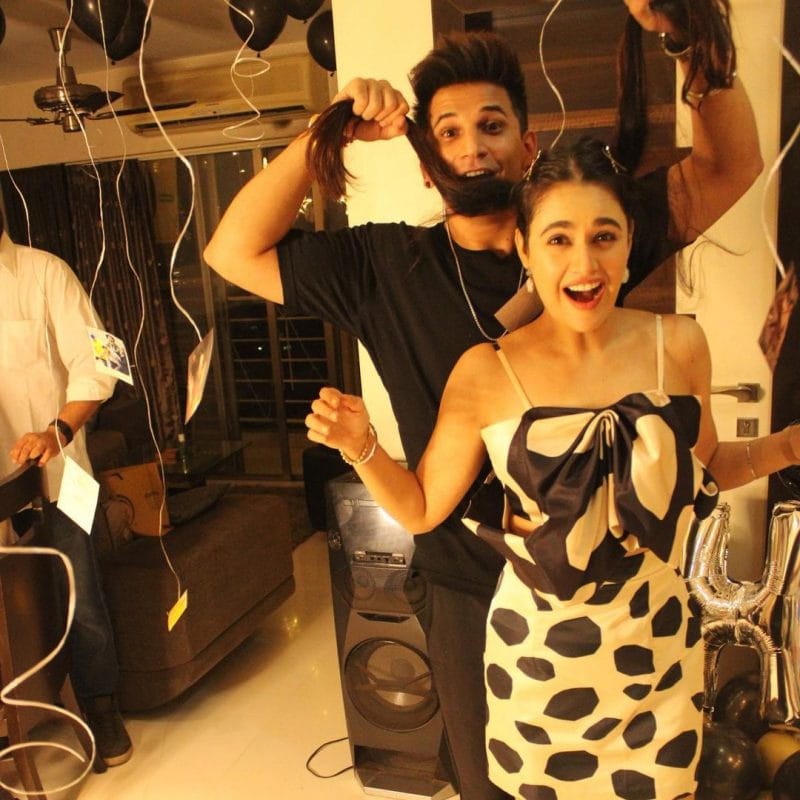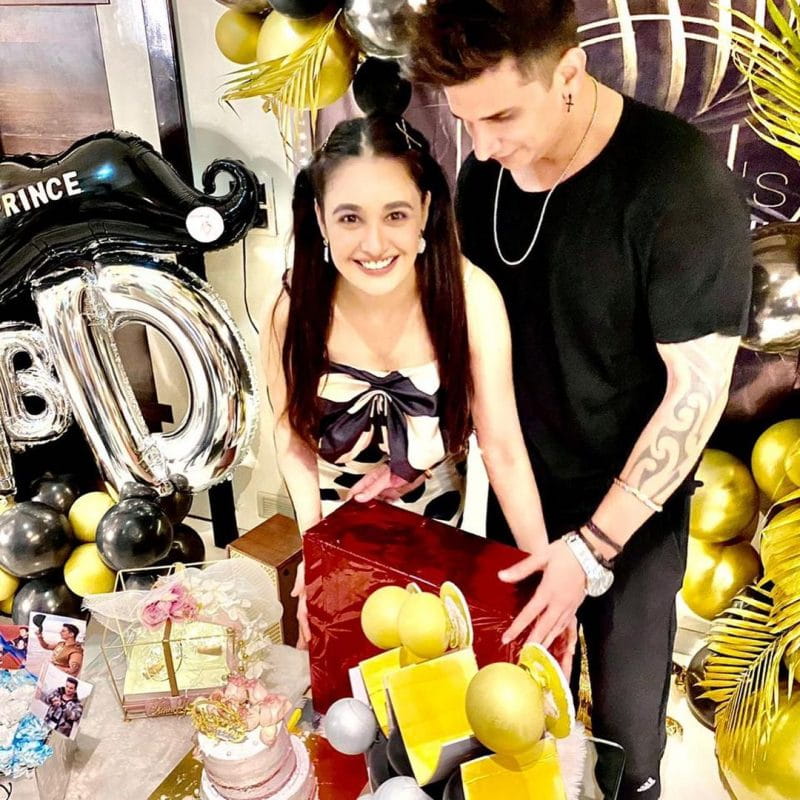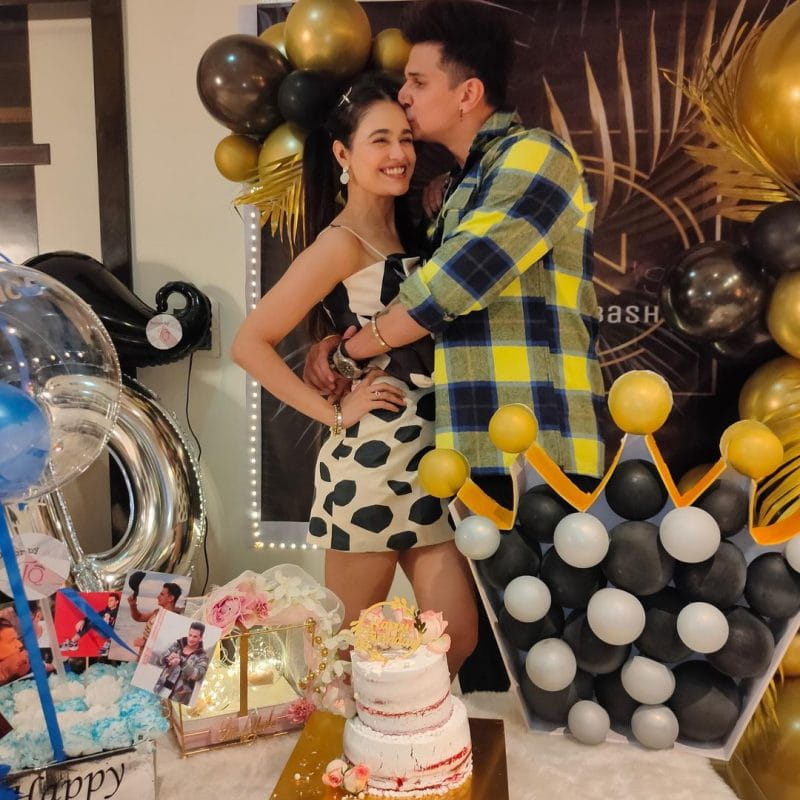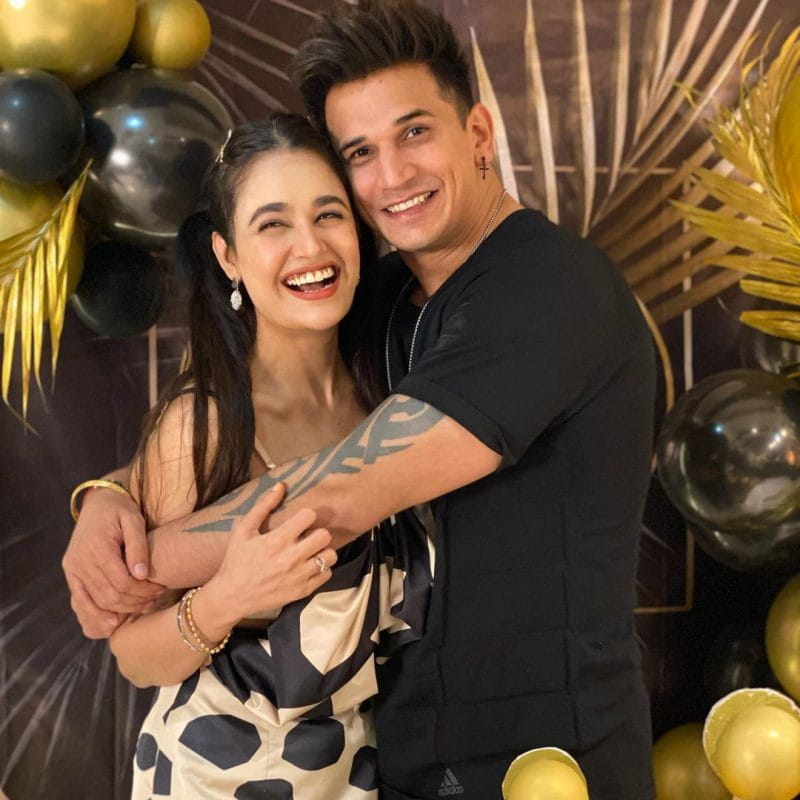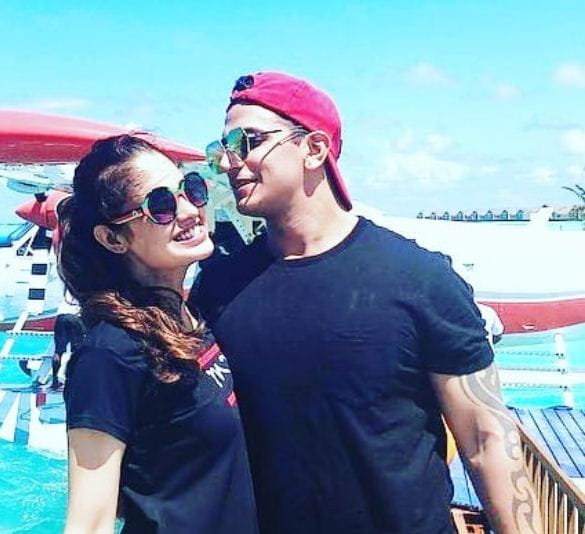 हाल  ही में शादी के बंधन में बंधे टीवी इंडस्ट्री के लोकप्रिय कपल प्रिंस नरुला (Prince Narula) और युविका चौधरी (Yuvika Chaudhary) मालदीव में मिनी हनीमून (Mini Honeymoon) मना रहे हैं-जी हां, उन्होंने अपने इस हनीमून को मिनी हनीमून का नाम दिया है. इस कपल ने इंस्टाग्राम अकाउंट पर हनीमून के पिक्स और वीडियो पोस्ट किए. जिसे देखकर लग रहा है कि वे वहां ख़ूूब मजे कर रहे हैं. एक पिक्चर में युविका और प्रिंस दोनों ने ब्लैक टी-शर्ट पहन रखी है. प्रिंस ने इस पिक्चर को शेयर करते हुए लिखा कि क्रूज़ पर सनसेट का मज़ा ही कुछ और है और साथ में ख़ूबसूरत बीवी हो तो सनसेट और ख़ूबसूरत लगता है. युविका ने अपने टाइमलाइन में पिक्चर शेयर की, जिसमें वे पूल में मजे लेते हुए दिखीं. इस पिक्चर पर उन्होंने कैप्शन दिया था कि बोट में बैठकर प्रिंस के साथ पानी में खो जाना चाहती हूं. आप भी देखिए प्रिंस और युविका के मिनी हनीमून के पिक्स.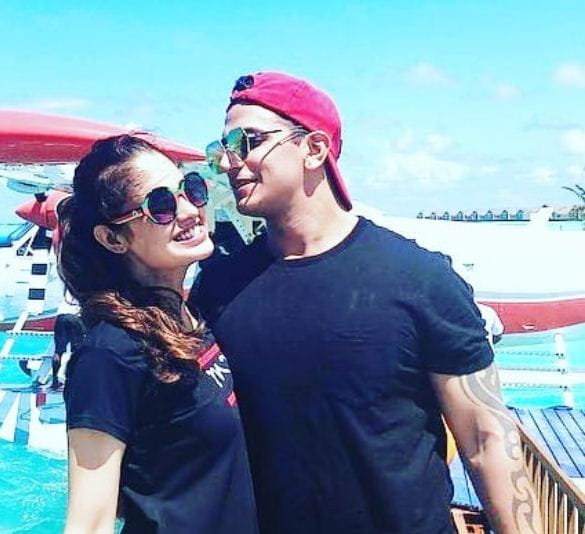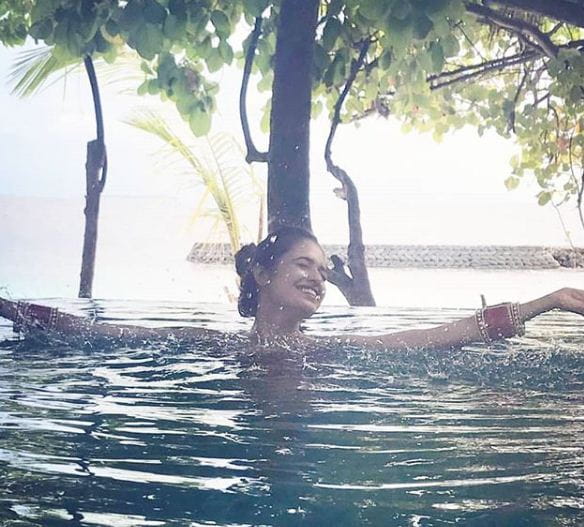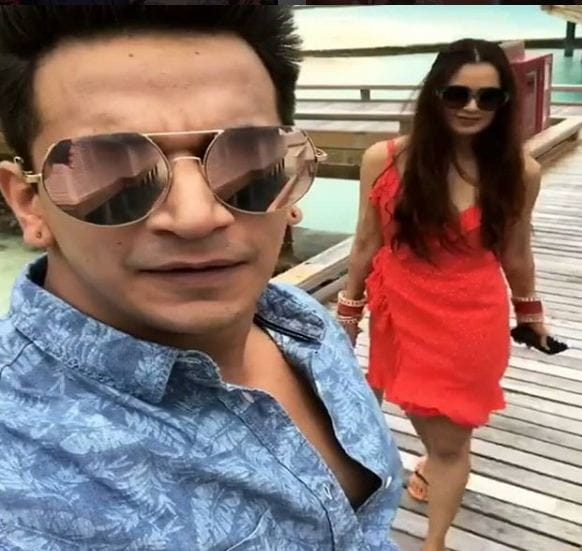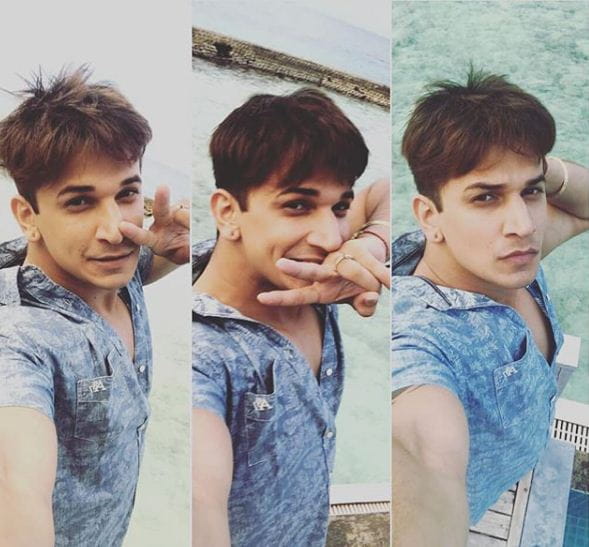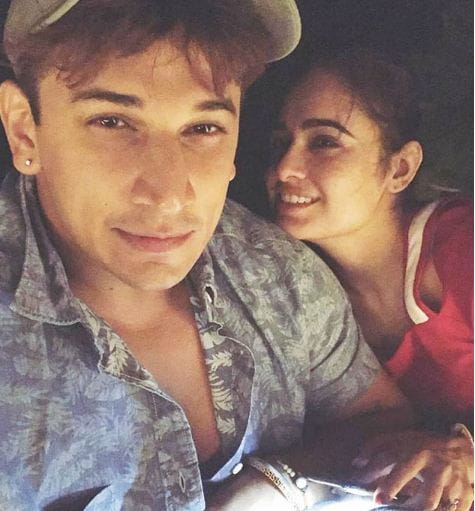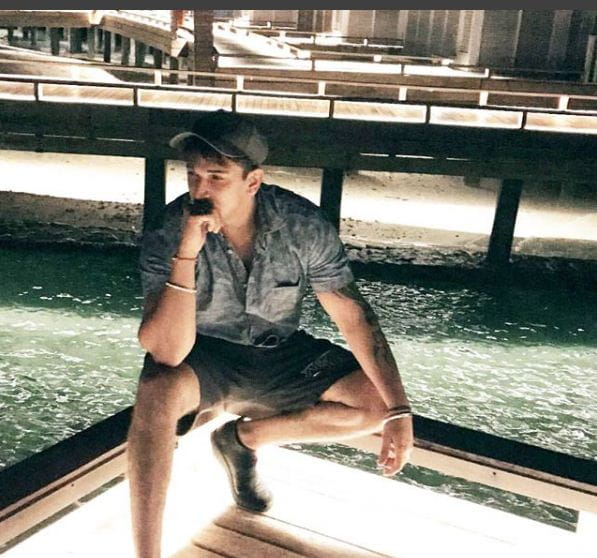 ये भी पढ़ेंः प्रियंका चोपड़ा के लिए निक ने ख़रीदा 650 करोड़ का घर, देखें पिक्स (Nick Jonas Buys Luxury House Worth $6.5 Million For Ladylove Priyanka Chopra