Dr. Meghana Vinay Nyapathi,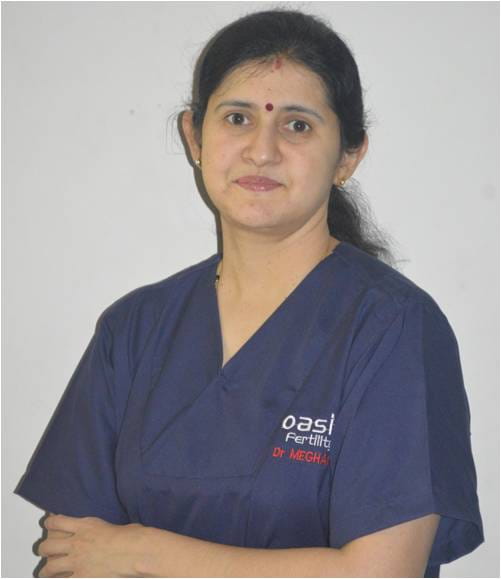 Clinical Head& Fertility Specialist
Dr. Meghana Vinay Nyapathiis associated with Oasis Fertility Clinic, Bangalore and has over 21 years of overall working experience. She specalises in Reproductive Medicine and has a high amount of expertise in dealingwith various aspects of infertility, including PCOS, Poor Ovarian Reserve, Endometrial Pathology, Fertility Preservation and Male Infertility
Dr. Meghana did her MBBS from Dr. BR Ambedkar Medical College, Bangalore and her Master of Surgery in Obs. & Gyn. (MS-OBG), from Sri Devaraj URS Medical College(SDUMC), Kolar.Further,she pursuedher Fellowship in Reproductive Medicine from CIMAR, Cochin. Dr Meghna is also a CertifiedIndian Menopause Practitioner (CIMP).
Dr. Meghana has earlier worked as a ReproductiveMedicine Consultantat Milann Fertility Centre.She has been actively involved in teaching post-doctoral fellowship students and doctors from various parts of India and abroad.
She hasalso presented at various seminars and contributed chapters in books on infertility.