लूलिया पहुंचीं गैलेक्सी सलमान से मिलने-Iulia Vantur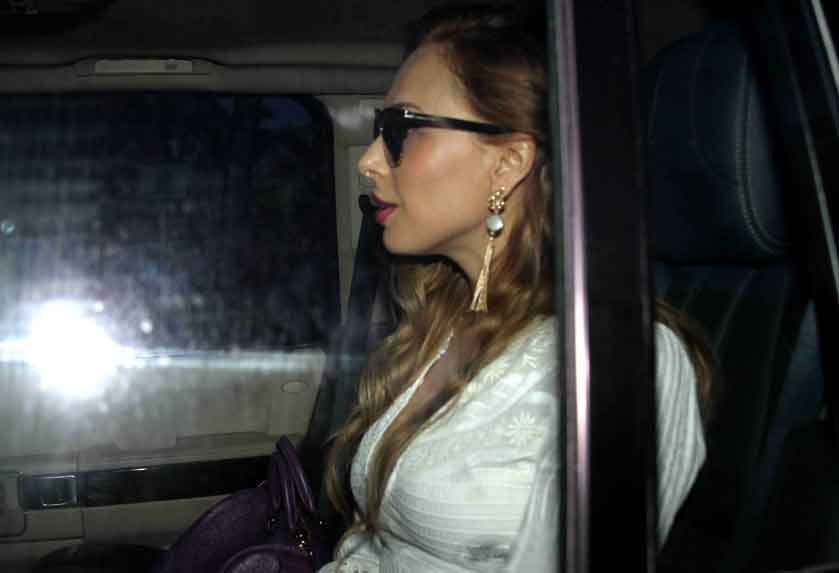 सलमान खान को काला हिरण और चिंकारा का अवैध शिकार करने के मामलों से जोधपुर हाईकोर्ट ने सोमवार को बरी कर दिया. ये ख़बर आते ही उनके परिवार और पूरे बॉलीवुड में खुशी छा गई. सलमान के घर बधाई देने के लिए लोग पहुंचने लगे. सलमान की सबसे क़रीब दोस्त लूलिया वंतूर(Iulia Vantur) भी अपनी ख़ुशी जताने पहुंचीं गैलेक्सी अपार्टमेंट. इस मौक़े पर लूलिया के अलावा सलमान की बहन अलविरा और अर्पिता भी उनसे मिलने पहुंचीं. देखें वीडियो.
Salman Khan black deer and chinkara poaching cases to Jodhpur High Court on Monday acquitted. These come in her family and the entire Bollywood story pleasure flashed. Salman's home to congratulate people began arriving. Salman's closer friends Diwali task handed their happiness infuses positive atmosphere (Iulia Vantur) moved Galaxy apartments. In addition to this Diwali task on Salman's sister alvira mauke and arpita she drove to meet them too. View video.