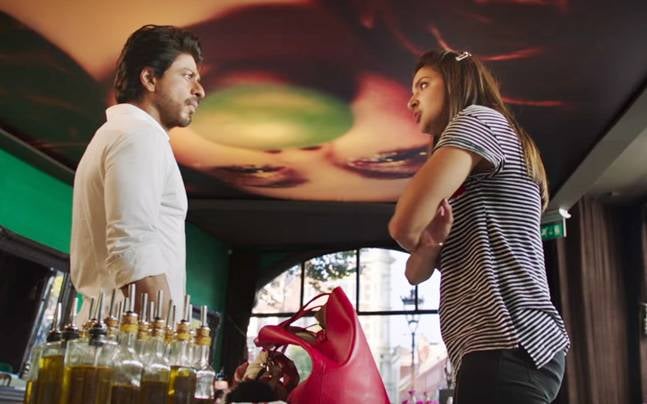 शाहरुख खान और अनुष्का शर्मा की फिल्म
जब हैरी मेट सेजल
का तीसरा ट्रेलर रिलीज़ हो गया है. इस ट्रेलर में शाहरुख और अनुष्का लड़ते हुए नज़र आ रहे हैं. शाहरुख अनुष्का को पंजाबी में डांटते हुए नज़र आ रहे हैं. अनुष्का का गुजराती एक्सेंट भी कमाल का है. इसके पहले फिल्म के दो मिनी ट्रेलर रिलीज़ हो चुके हैं. अनुश्का शर्मा ने टि्वटर पर तीसरा ट्रेलर रिलीज़ करते हुए लिखा, "हैरी, असल में तुम्हें सभी चीज़ों से समस्या है. अब तुम्हारा बहाना क्या है?" Herry, actually you have a problem with everything!What's your excuse?
@iamsrk
@RedChilliesEnt
https://t.co/OUe9O67bm7
#JHMSMiniTrail3
— Anushka Sharma (@AnushkaSharma) June 20, 2017
इसका जवाब देते हुए शाहरुख खान ने लिखा, "एक्सक्यूज़ ये है कि मैं कैरेक्टर हूं... ए1"
Excuse yeh hai ki main character hu…A1! @AnushkaSharma#JHMSMiniTrail3https://t.co/BFNNFMohTL
— Shahrukh Khan (@iamsrk)
June 20, 2017
देखें वीडियो. https://www.youtube.com/watch?v=4kSitY2Mta4
Link Copied