10 मिनट फज़ सॉस (10 Minute fudge sauce)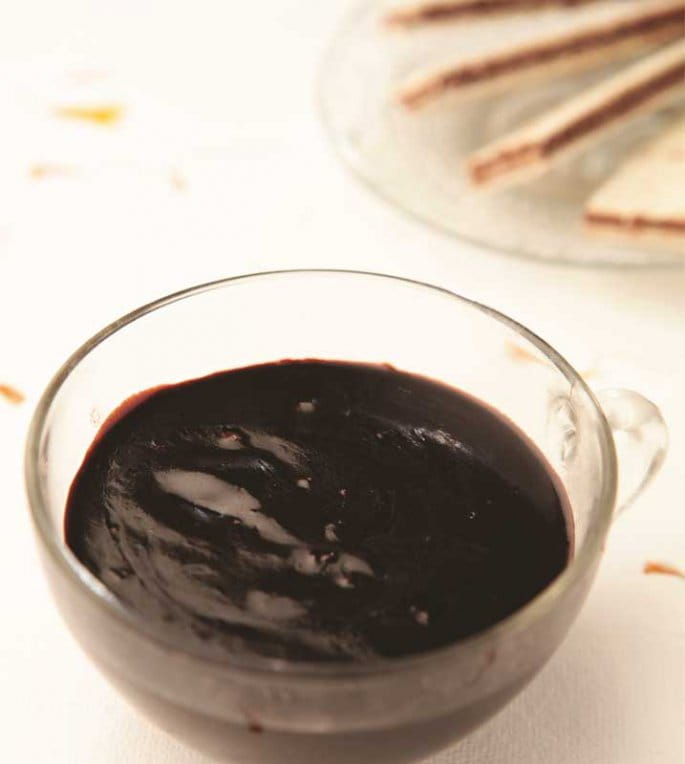 fudge sauce
10 मिनट फज़ सॉस (10 Minute fudge sauce)
सामग्री: 1 कप डार्क चॉकलेट (कद्दूकस की हुई), आधा-आधा टीस्पून शक्कर और वेनीला एसेंस, 1/4 कप पानी उबलता हुआ, डेढ़ टेबलस्पून बटर, आधा टेबलस्पून गोल्डन सिरप (बाज़ार में आसानी से उपलब्ध).
विधि: एक सॉस पैन में शक्कर, पानी और बटर मिलाकर धीमी आंच पर शक्कर पिघलने तक उबाल लें. आंच से उतार लें. गोल्डन सिरप, वेनीला एसेंस और चॉकलेट मिलाकर अच्छी तरह मिक्स करें.
Ingredients: 1 cup dark chocolate (grated), half-a-half teaspoon sugars and vanilla essence, boiling 1/4 cup water, one and a half tablespoon butter, half tablespoon golden syrup (easily available in the market).
Method: Boil the sugar, water and butter in a saucepan, until the sugar melts on a low flame. Remove from flame. Mix well, mix golden syrup, vanilla essence and chocolate.
(10)
₹ 999.00
₹ 499.00
How to choose a Badminton racquet. The racquet you finally wield on court must be the right fit for you and should match your playing ability. Consider important things such as hand grip, racquet weight, head shape, and balance point. Check out the B...
read more
(as of January 16, 2021 - More info

Product prices and availability are accurate as of the date/time indicated and are subject to change. Any price and availability information displayed on [relevant Amazon Site(s), as applicable] at the time of purchase will apply to the purchase of this product.

)
(79)
Outer Material: Synthetic Closure Type: Lace-Up Toe Style: Round Toe Warranty Type: Manufacturer & Seller Warranty Description: 30 days
(as of January 16, 2021 - More info

Product prices and availability are accurate as of the date/time indicated and are subject to change. Any price and availability information displayed on [relevant Amazon Site(s), as applicable] at the time of purchase will apply to the purchase of this product.

)