इडली चाट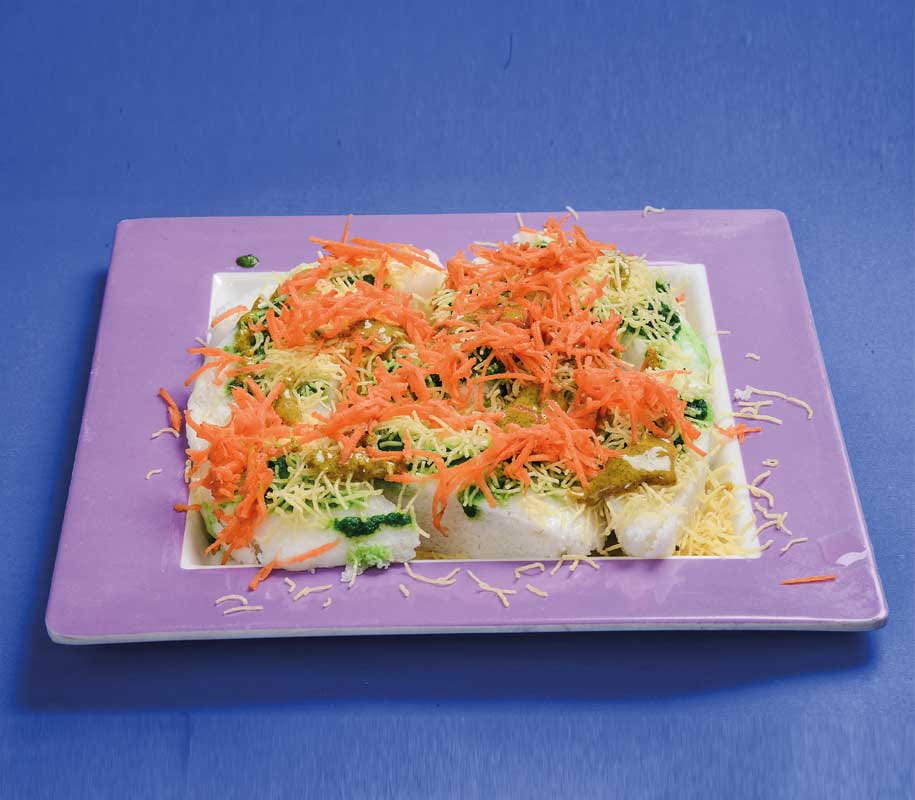 Idli Chaat
इडली चाट-Idli Chaat
सामग्री: 10 इडली (छोटे व चौकोर टुकड़ों में कटी हुई), 2 गाजर (कद्दूकस की हुई), लहसुन की चटनी और हरी चटनी (दोनों स्वादानुसार), नमक स्वादानुसार, थोड़ा-सा हरा धनिया (कटा हुआ).
विधि: बाउल में इडली, नमक और दोनों चटनी मिक्स करें. कद्दूकस की हुई गाजर और हरे धनिया से सजाकर सर्व करें.
Ingredients: 10 Idli (cut into small and square pieces), 2 carrots (grated), garlic chutney and green chutney (both according to taste), according to salt flavor, slightly green coriander (chopped).
Method: Mix idlis, salt and chutney in the bowl. Serve with grated carrots and green coriander.