Dr Madhuri Patil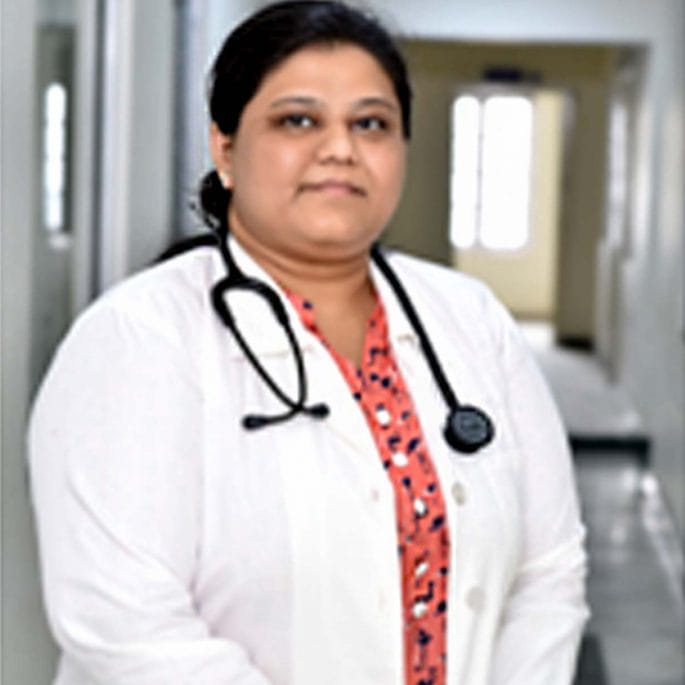 MBBS, MS
Specialty: Ophthalmology
Education:Mahadevappa Rampure Medical College, Gulbarga
Dr Madhuri is a Consultant Ophthalmologist and practises at Kamineni Hospitals, King Koti, Hyderabad. Though she is well -versed with phacomorphicand glaucoma treatment, her expertise also includes dealing withcorneal diseases, ocular trauma and anterior segment, double chamber right ventricle surgery perspective, retrograde blood cardioplegia and remicade endometriosis. She brings an overall experience of 10 years in her field.
Dr Madhuri completedher MBBS from Mahadevappa Rampure Medical College, Gulbarga and MS – Ophthalmology from S. Nijalingappa Medical College and H.S.K. Hospital & Research Centre. She also holds a Fellowship in Glaucoma.