DR PARINAAZ PARIHAR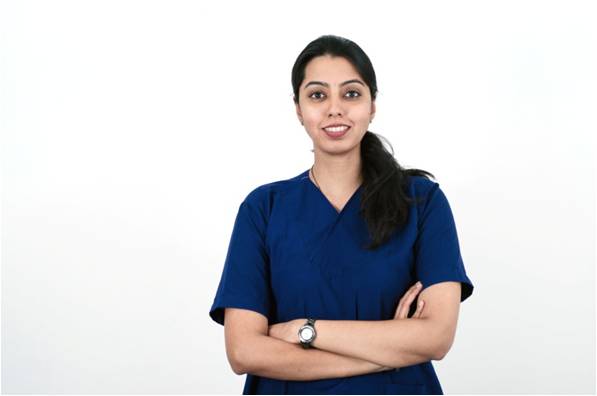 Clinical Head & Fertility Specialist
Dr. Parinaaz Parhar is an Infertility Specialist and Consultant at Oasis Fertility Clinic, Secunderabad with over seven years of experience.
Having secured a gold medal in MBBS, Dr Parinaaz did her MS in Obstetrics and Gynaecology from BJ Medical College, Pune and further completed two years Fellowship in Reproductive Medicine conducted by the National Board of Education (FNB) from Ruby Hall Clinic, Pune. She also did her Fellowship in Minimal Access Surgery from World Laparoscopy Hospital, New Delhi and Sunshine Hospital, Kochi.
Dr Parinaaz has worked as an Associate Professor in Obstetrics and Gynaecology at Sasoon General Hospital. She has also worked as an IVF consultant at Aasha Hospital, Anantpur where she has helped set up their IVF unit and gained valuable experience in conducting stimulation cycles, oocyte retrievals, embryo transfers and diagnostic endoscopies independently.
Dr Parinaaz has also co-authored two chapters, Poor responders and ART to ANC, in the international book, The Art and Science of ART