पोटैटो हलवा विद चॉकलेट सॉस – Potato Halva with Chocolate Sauce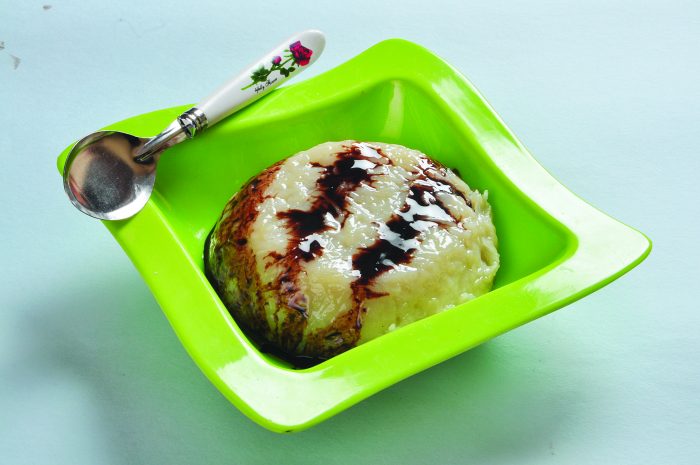 Potato Halva
पोटैटो हलवा विद चॉकलेट सॉस – Potato Halva with Chocolate Sauce
सामग्री: 250-250 ग्राम आलू (कद्दूकस किया हुआ) और शक्कर, 1 कप दूध, 1/4 टीस्पून इलायची पाउडर, 1 टेबलस्पून घी, चॉकलेट सॉस आवश्यकतानुसार.
विधि: पैन में घी गरम करके आलू और दूध डालकर अच्छी तरह पका लें. शक्कर डालकर शक्कर के पिघलने तक पका लें. जब आलू घी छोड़ने लगे, तब इलायची पाउडर डालकर अच्छी तरह मिलाएं. आंच से उतारकर ठंडा करने के लिए फ्रिज में रखें. चॉकलेट सॉस से सजाकर सर्व करें.
पोटैटो हलवा विद चॉकलेट सॉस – Potato Halva with Chocolate Sauce
Ingredients: 250-250 g potato (grated) and sugar, 1 cup milk, 1/4 tsp cardamom powder, 1 tbsp ghee, chocolate sauce as needed.
Method: Heat ghee in a pan and add potatoes and milk and cook well. Add sugar and cook until sugar is melted. When potato starts ghee, add cardamom powder and mix it well. Take off the flame and keep it in the fridge for cooling. Decorate with chocolate sauce.