रंगोली ने शेयर की रितिक रोशन के साथ पुरानी पिक, कहा 'कंगना के गुड बुक्स में आने के लिए उन्हें इंप्रेस करने की करता था कोशिश' (Rangoli Shares Her TB PIC With Hrithik Roshan; Says He Tried Impressing Her To Be In Kangana Ranaut's Good Books)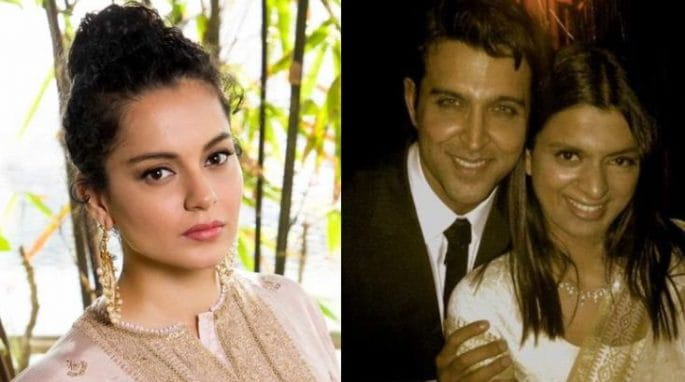 कंगना राणाउत और रितिक रोशन का चैप्टर भले ही खत्म हो गया हो, कम से कम सोशल मीडिया पर, लेकिन कंगना राणाउत की बहन और मैनेजर रंगोली चंदेल ने उसे एक बार फिर से उछाल दिया है. इस बार रंगोली ने रितिक रोशन के साथ अपनी पुरानी पिक शेयर की और उन्हें पप्पू कहा. यह सब तब हुआ जब सोशल मीडिया पर एक यूजर ने कंगना और रंगोली पर रितिक रोशन को स्टॉक (पीछा) करने का आरोप लगाया. यह बात रंगोली को बिल्कुल भी अच्छी नहीं लगी और इसके जवाब में उन्होंने स्टॉकिंग के सारे आरोपों को नकार दिया और कहा कि जो आदमी खुद उनकी बहन की पीछे पागल था, भला वो उसका पीछा क्यों करेंगी.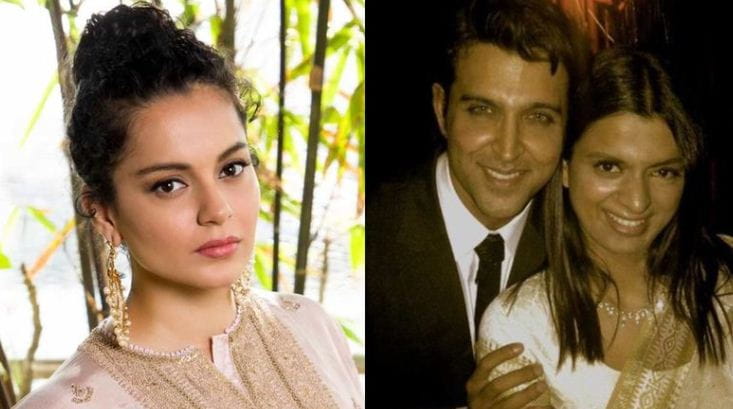 रंगोली ने कहा कि रितिक उस समय अपनी पत्नी को छोड़ नहीं पाए, क्योंकि वे अपने पिता के ऊपर आर्थिक रूप से निर्भर थे और उनसे पॉकेट मनी लेते थे. रंगोली ने लिखा कि कंगना राणाउत की बहुत सी प्रॉपर्टीज़ हैं, लेकिन रितिक अभी तक अपने पिता के घर में रहते हैं. रितिक नेपोटिज़्म प्रॉडक्ट पप्पू है, उसमें स्टॉक करने लायक क्या है? जैसा मैंने पहले भी कहा है कि मरी हुई गाय से दूध निकालने का कोई मतलब नहीं होता. यह ट्वीट उन्होंने इस ट्वीट के जवाब में लिखा था जिसमें एक यूजर ने लिखा था कि क्या मुझे यह याद दिलाने की जरूरत है कि कंगना और रंगोली ने पहले किस तरह एक इंसान को पीड़ित किया और उसका पीछा किया. क्या उसमें रितिक रोशन को सॉरी कहा?
इसके बाद के ट्वीट में रंगोली ने रितिक रोशन के साथ एक पुरानी पिक शेयर करते हुए कहा कि वे कंगना की निगाहों में अच्छा बनने के लिए उन्हें इंप्रेस करने की कोशिश किया करते थे. रंगोली ने लिखा, ये देखो पप्पू को. सारा दिन मुझे इंप्रेस करने की कोशिश में लगा रहता था, ताकि मेरी बहन के गुड बुक्स में आ जाए और आज कहता है कि हम आपके हैं कौन?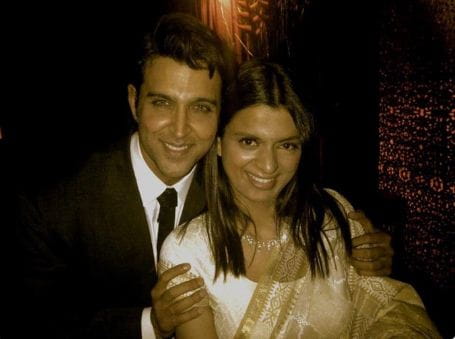 अब हमें यह समझ में नहीं आ रहा है कि रितिक रोशन को इस बारे में क्या कहना है?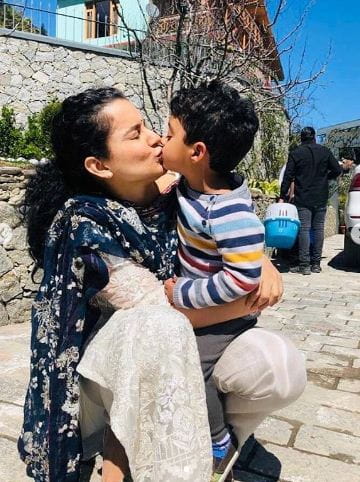 इसी बीच हम आपको बता दें कि कंगना राणाउत अपने होमटाउन मनाली चली गई हैं, क्योंकि कोरोनावायरस की वजह से उनकी अगली फिल्म की शूटिंग रोक दी गई है. सोशल मीडिया पर कंगना का मनाली में रंगोली के बेटे के साथ का पिक खूब पसंद किया जा रहा है.
ये भी पढ़ेंः कोरोना वायरस को लेकर जागरूक कर रहे फिल्मी सितारों का प्रयास सराहनीय… (The Efforts Of The Film Stars About Corona Virus Are Commendable…)